When it comes to the list of means of communication that have been leading ever since their release, email is one of the leading names. Emails are the best at what they do, providing you with a means to convey your message to the receiver.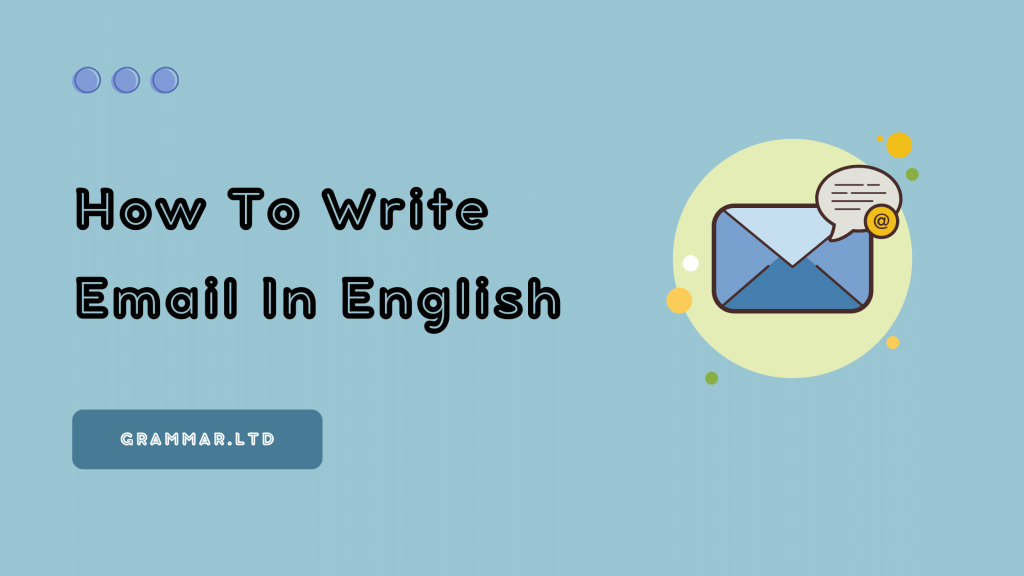 However, when it comes to writing an email, many ambiguities cover the topic. With the change and evolution in our society, the formats and rules of emails also change from time to time. Therefore, learning how to correctly write an email is a necessity.
In this article, we will take a deep dive into how to write emails in English and make sure you stand out from the crowd! Whether you are a student, freelancer, a professional, or more, our article will help you get the best of writing emails. Furthermore, we have also covered email rules, types, and more.
So, let's get into the details below.
Types of Emails:
Emails are similar to most other means of communication, such as a letter. You either send a letter to someone that is a social companion, such as family, friends, etc., or an authority or institution, such as your school or printing press, to convey a message to them.
Since there are two types of audiences that you can send your email to, there are two types of emails that you are going to have to learn about. These two types of emails are:
Formal Emails
Informal Emails
The differentiating factor between these two email types comes from the rules and format used for writing them. To check them out, keep reading below.
Rules:
When it comes to rules, both email types have quite different of them. Let us take a look at the rules for formal and informal emails to help you understand writing them better.
Formal Emails: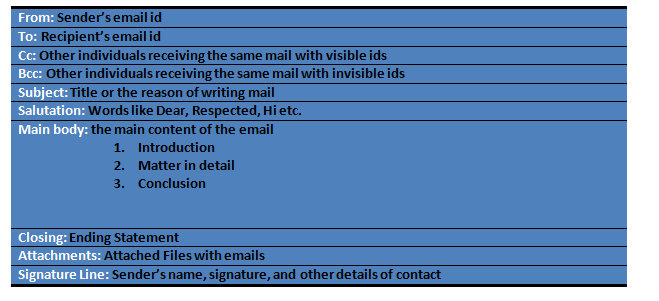 Keep the subject of the email short, comprehensive, and on-point. Any incorrection can lead to its deletion before it even gets opened.
Keep the style of the email simple and sweet. Two to three paragraphs will do the trick.
Show your gratitude and courtesy in your language to get a better reply.
Always proofread your email before sending it to the receiver. Emails cannot be unsent.
Include your name and title at the end.
Informal Emails:
Write the subject with a catchy phrase or warm regard that tells the recipient that it is sent by someone close.
Depending upon the purpose of your email, its content can stretch between three to four paragraphs.
You can keep your tone informal and write as if you're talking with them.
Make sure to give your email a read and ensure that it does not have any grammatical mistakes or misleading usage of words.
Write your name at the end.
Format:
When it comes to writing an email, you need to remember the rules. Writing informal and formal emails have different formats and contents. So, let us take a look at the format for informal and formal emails below.
Formal Emails
Greeting (Dear Mr/Mrs/Sir/madam/surname of the recipient)
Introductory paragraph
Body of the email
Final invitation
Concluding salutations (Yours Faithfully, sincerely, etc.)
Informal Emails
Greeting (Dear name of the recipient/your relation to them)
Introductory Paragraph
Body of the email (2 paragraphs)
Final regards
Concluding salutations (Warm Regards/sincerely/warmly/kind regards/etc.)
Things To Avoid:
One email can change the entire game. You need to understand the dos and don'ts of writing an email. One wrong sentence or improper structure for your email can create a negative impression. Based on our experience, we have curated a quick list of things you should avoid when writing an email.
Things to avoid while writing an email:
Do not make the subject misleading
Ensure its readability
Make it precise and on-point
Always follow the ongoing format
Cc and Bcc are the right authorities (in the case of formal letters)
Do not write running-on sentences
Related Read:
Final Note: How To Write Email In English
Learning to write an email is a necessity in the times we live. They have become the chief means of communication between institutions and firms. Therefore, learning how to write the correct emails can make you look more presentable and social and increase your chances of getting better work opportunities. Emails are also a great means to connect with your friends, family, and close people, no matter where they are.
Writing an email is not much rocket science. You just have to incorporate the right format, keep in mind its rules, and ensure that you're not writing abruptly.
We hope our article was useful to understand how to write emails in English without any hassle. Over to you. Were these tips helpful? Let us know in the comments section below!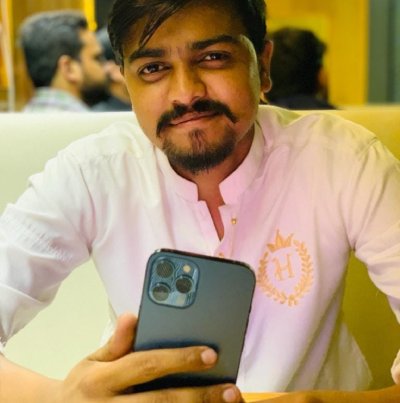 Anuj is a renowned linguist and grammarian with over 3 years of experience in teaching and researching the English language. He holds a PhD in English Language and Linguistics from Delhi University, and is the author of several highly acclaimed books on grammar and usage.