Here you will get all the information about the best books that can help you in improving your English grammar. Here we have listed the recommended books by their level. How can my grammar be improved? What books for grammar are recommended by you? What are the finest books for learning and understanding English grammar?
These are the frequently asked questions that most students want to know. So, we have compiled the most excellent books for grabbing the knowledge of English grammar. Here you will get both grammar references and courses with different levels and goals.
Grammar References Books with Rules:
Here is a list of some best Grammar reference books with rules. Let's have a look.
1. Practical English Usage by Michael Swan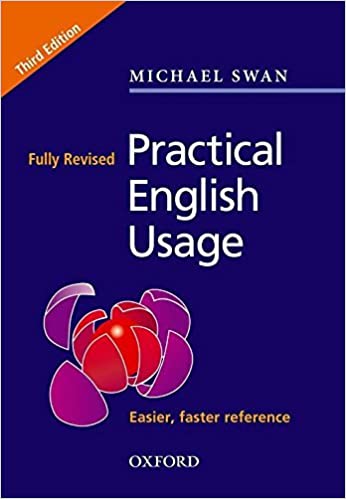 It has been recommended as the go-to book for English grammar for many years. It is a combination of both an extensive guide for English grammar and a constructive guide for English speaking. If you are keen to know the working of English then it is the best option for you. The other books written by Michael Swan are Grammar Scan and Oxford Grammar Course which have been discussed below.
Reasons for recommendation:
The book has a simple language.
The chapters about world English and spoken grammar have also been included.
The main portion of the book is related to vocabulary that is usually confusing with various instances.
2. Longman Student Grammar of Spoken and Written English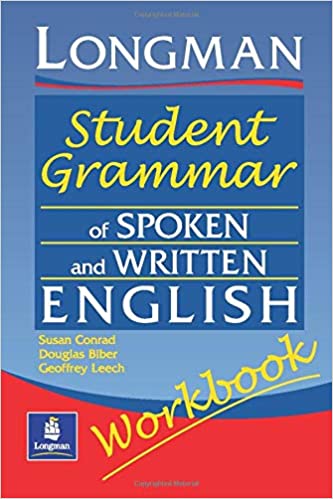 Not many attempts have been made in the ELT world for connecting written and spoken English together. This is among the best books for learning the use of English on a daily basis. The vocabulary and grammar have been explained together in this book. This book has the perfect way for learning English which is also becoming the learning approach in various courses these days.
Reasons for recommendation:
This book has a modern English learning approach.
This book is based on the most commonly used 3000 words of English.
The book contains very good chapters related to sentence structures and types of phrases.
3. A-Z of English Grammar and Usage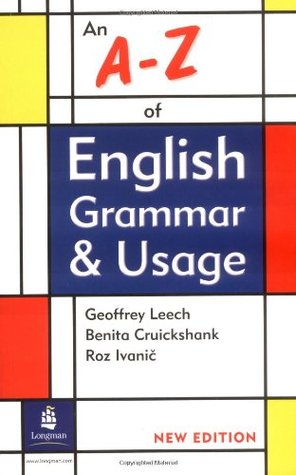 The feature that attracts us to this book is its practicality. If someone feels that grammar references are difficult and make them feel sleepy, then they must try this book. Many English teachers take the assistance of this book for knowing the ways of explaining English in simplest terms. So, this makes it a considerable help book for learning quickly.
Reasons for recommendation:
The book has more concentration on the usage of the language.
Many good practical chapters are part of this book such as confusing vocabulary and letter writing.
The book has not been organized around the abstract grammar system like other books but around words.
4. The Blue Book of Grammar and Punctuation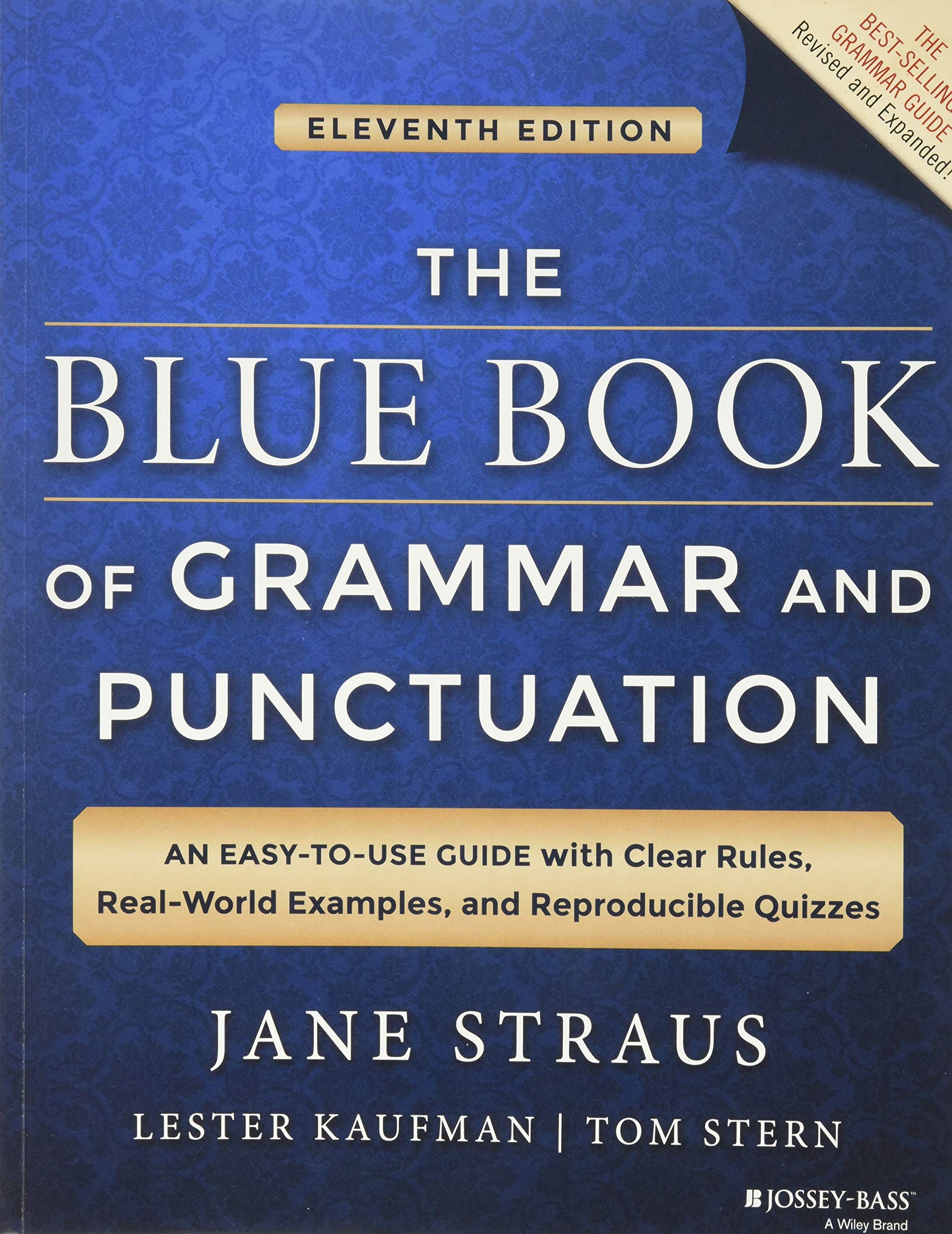 The back cover of the book says 'English Usage Rules Explained in Plain English'. It means that if anyone desires to understand the subtle guidelines and major rules of learning English, then this book one should prefer over others. This book offers straightforward and comprehensive instructions for learning English grammar.
Reasons for recommendation:
For the people dealing with the most prevailing issues of English grammar, this book is very helpful. The book has been designed for native speakers so we would also recommend it for advanced learners. In this book, several vocabulary and grammar exercises have been included so that you can practice more for expanding your knowledge of vocabulary patterns and authentic grammar expressions.
Grammar Books with Exercises – Elementary Level
Here is a list of Grammar Books with Exercises for Elementary levels that you should check. Let's have a look.
1. Oxford Grammar Course: Basic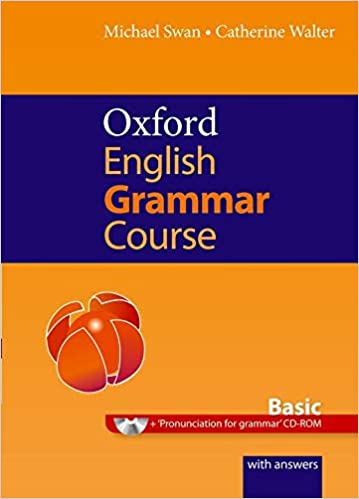 This book comes with a wide range of practical exercises by one of the outstanding British grammarians, Michael Swan. All the important structures with the help of authentic examples can be learned from this book. This book comes in three levels basic, intermediate, and advanced it means one book for all. This book is an enhanced version of the book How English works. Many people have used this book and the most liked part of this book is the humor within texts that have been used for logical structure and exercises.
Reasons for recommendation:
The structure of the book is very clear so using it for self-study is also possible.
The book has real-life-based practical activities.
Since it is an in-depth guide so it's excellent for systematic studies.
2. English Grammar Azar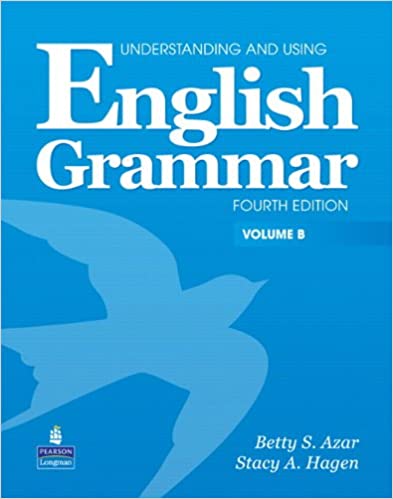 The more communicative and intuitive approach to learning English grammar has been used by Betty Azar. This book is a gradual study of grammar that goes from one spontaneous exercise to another making you feel that you are on a journey. Many people have learned English grammar from the very beginning by using this book. If your learning becomes better by doing, then this book can be tried.
Reasons for recommendation:
This book involves many reflexive and interactive exercises along with rules to remember to practice.
All the English skills have included listening and speaking.
Grammar Books with Exercises – Transitional or Middle Level
Here we have listed some best Grammar Books with Exercises transitional or middle Level. Let's dive into it.
1. Natural Grammar: The keywords of English and how they work by Scott Thornbury
This is among the best books that can be used with students. The book has a way of analyzing frequently used combinations and structures rather than making you learn the basic rules. This is the book that has been written for teaching the use of English along with telling you about English.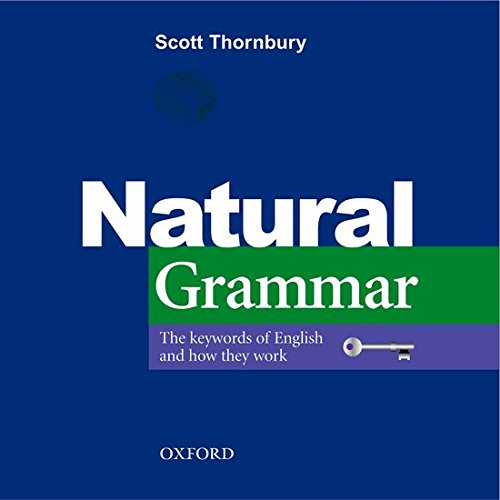 All the chapters in the book will help you in knowing the top words of English and their usage in everyday context with instances, phrasal verbs, set expressions, various examples, and idioms.
Reasons for recommendation:
The book is a well-directed effort that will help you in learning the top 200 English words.
This book shows authentic English instead of abstract concepts.
As the structure of the book is very clear so it can be used without a teacher.
2. English Grammar in Use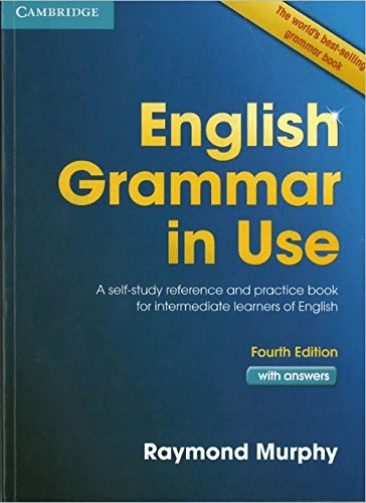 This is among the popular books of Raymond Murphy. Like his other books, this is also effortless to follow and systematic. There have been many cases where for many courses of English this book has been used as a core book. With this book, you will get a well-structured insight into English along with much practice. But you must remember that knowing English grammar doesn't mean that your English speaking becomes very good. This practice of listening and speaking is required with real-life materials.
Reasons for recommendation:
This is the main grammar best-seller across the globe.
The structures are very clear and difficulty increases.
The versions of this book have been translated into different languages.
Grammar Books with Exercises – Advanced Level
Here is a list of some best Grammar Books with Exercises at an Advanced Level. Let's have a look.
1. Longman Advanced Learners' Grammar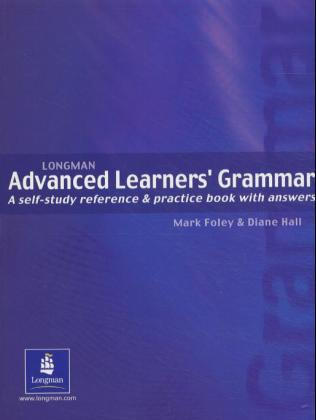 After learning English for a long time, you will need to advance with difficult structures such as conditionals, verb patterns, and many more. Then this book will be of great help to you. Since it is not a long book, so within a short time you can grab a very good knowledge of almost everything. This book is also recommended for those who are preparing for English exams such as IELTS and CAE. This book will help in filling the gaps along with the books specially created for these exams and help you in building an apparent grammar system.
Reasons for recommendation:
Though compact it contains everything which is required for being in advance in English.
Before each chapter, you will find the main exercise along with cool diagnostics tests.
There is no need for note-making as easily accessible grammar tables have been provided in the book.
2. Grammar Scan (Upper-intermediate, Advanced, Expert)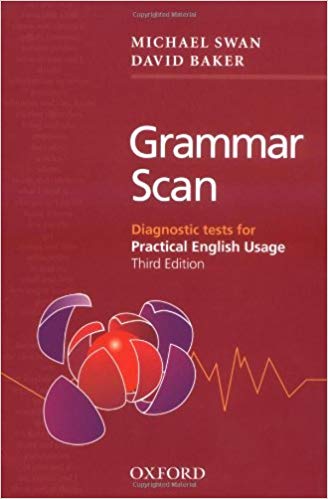 If you want to check your grammar knowledge then this book comes in handy and that in-depth. This book is an assemblage of three-level diagnostic tests that will check all the grammar aspects like spelling, spoken grammar, and confusing vocabulary. If you make any mistakes, then for learning one can take the help of the corresponding chapter of Practical English Usage for enhancing your learning. This book is great for self-study and exams also.
Reasons for recommendation:
The book has wonderful authentic examples of English usage.
As you get control over grammar so there is no need for any teacher or long course.
An online version of this book is also available.
Grammar Books For Exam Preparation:
Cambridge English Common mistakes at IELTS intermediate
Cambridge English Common mistakes at IELTS advanced
Cambridge English Common mistakes at CAE
Cambridge English Common mistakes in Proficiency
These books can be of big help for the people preparing for Cambridge exams or IELTS. These books are very practical and brief. If your English is of a high level, then before the exam these books are perfect for practicing tricky grammar points.
Reasons for recommendation:
Very good for self-study
These are not very academic as they are written in easy language and focus only on the main points
1. English in Use CPE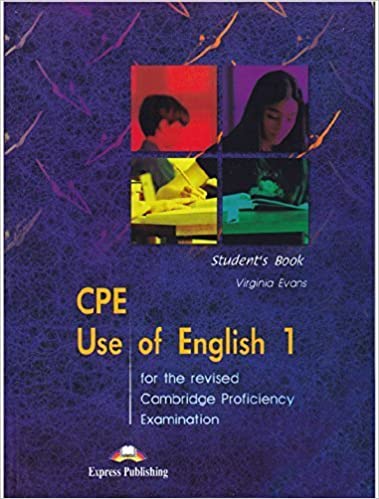 This book can be a perfect way of preparing yourself for advanced English grammar practically and compactly. This is the book of all at one place along with phrasal verbs, exercises, explanations, and idioms. This is a great book to fill the gaps if you feel that something is missing.
Reasons for recommendation:
This book has a very dynamic course and contains only essential stuff.
An effective and quick way of completing the gaps in intricate grammar.
Comes with a list of things whose knowledge is minimum required like phrasal verbs, idioms, etc
2. Grammar and Vocabulary for CAE and CPE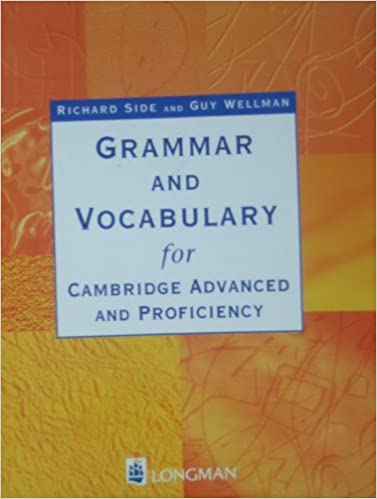 If you want to quickly revise English grammar, then using an exam book is a good idea. For the people preparing for Cambridge exams going without these books will not be possible. Their main attraction is the way of teaching grammar, writing skills, style, and vocabulary. These will never disappoint you.
Reasons for recommendation:
The choice of vocabulary used and taught in the exercises is very good.
Many good articles are not found in regular books like a gradual guide for idioms, expressions, and text linkers.
The basis of these books is authentic texts.
Grammar Books for Business English:
Here we have listed some best Grammar Books for Business English. Let's dive into it.
1. Business Grammar Builder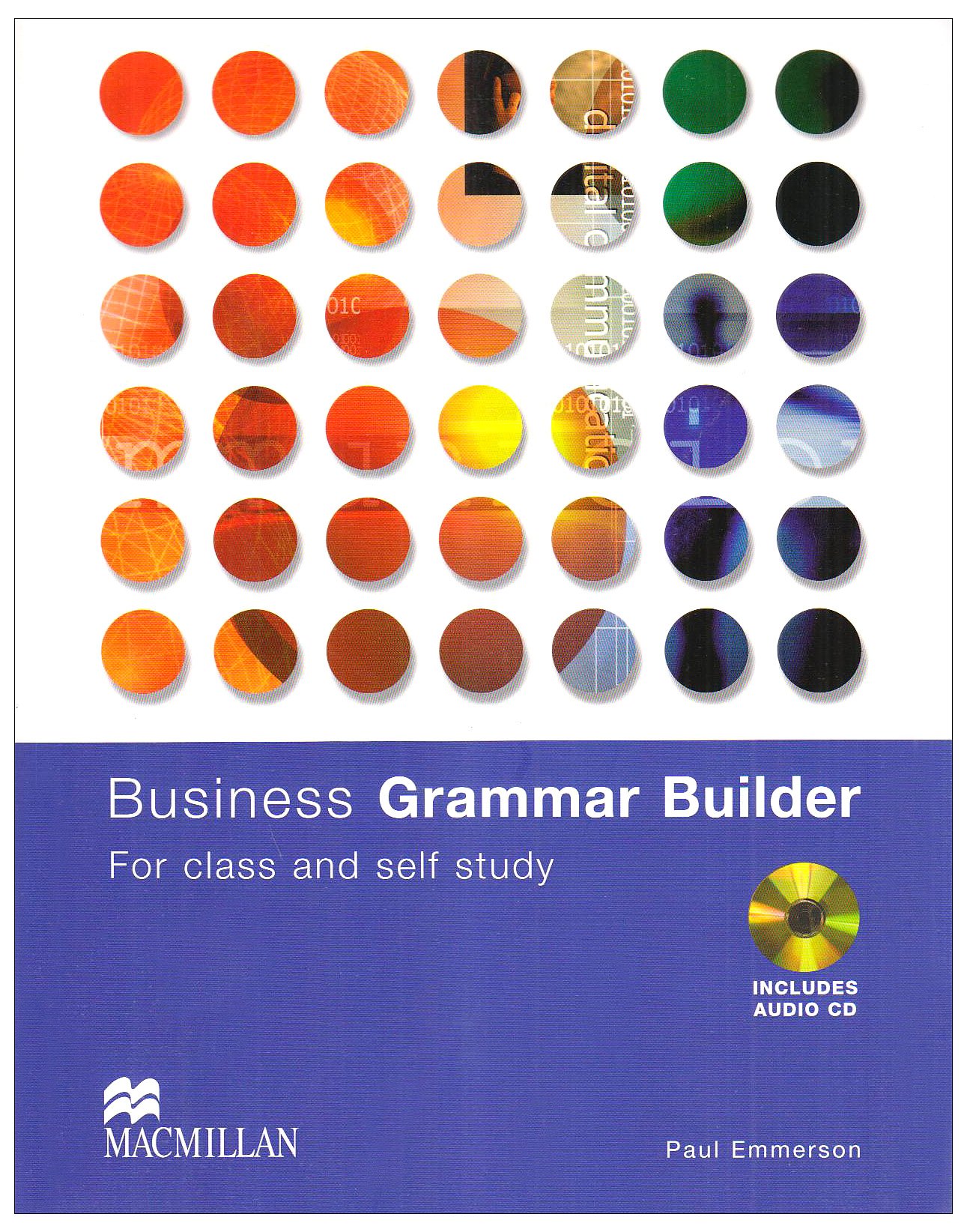 If the motive of learning English is professional, then this book is of great help that uses business vocabulary and focuses not on everything but only on necessary things used in daily operations. This book will demonstrate both grammar and functions as it is a great reference book for business conversation. The articles have been used for exercises in this book and grammar practice will be in the form of dialogues which is rare and great.
Reasons for recommendation:
The explanations are clear, short, and without much theory.
The vocabulary and texts are business-oriented.
The exercises also come recorded on CD to assist you in pronunciation.
Related Reads:
Conclusion:
We all have separate learning ways and we must select what fits our requirements perfectly and help us in achieving our goals. So, there can't be one book for every need. We hope this post suits your purpose well.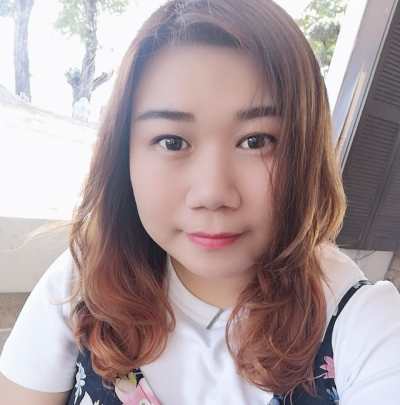 Myself Victoria, author and Founder of Grammar.ltd, reaching 24, passionate about pursuing my degree in English literature; have been always sincerely sharing my most genuine views through my blogs.