Whenever it comes to proofreading our documents, our options narrow down to the two best proofreading platforms, namely Grammarly and ProWritingAid. Poor writing and grammatical errors can make a terrible impression and are not professional. Therefore, these platforms help us by proofreading the written documents.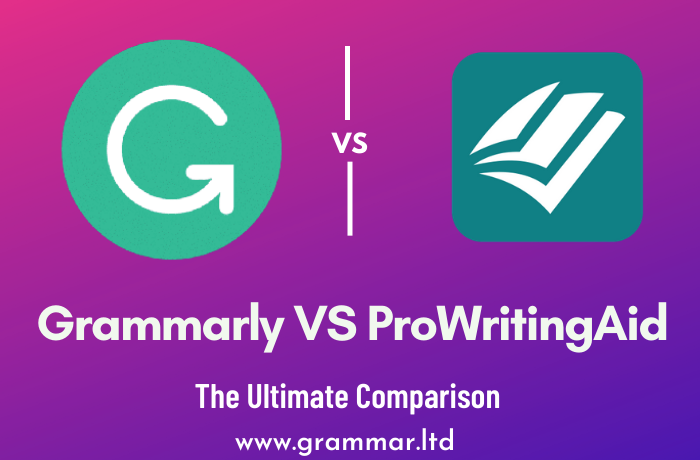 Both the tools are pretty efficient in making your document almost perfect, yet they have some notable differences. If you are looking to compare the two fantastic grammar checking platforms, you are on the right page.
Here in this article, we will compare these two platforms in terms of their features, pricing, and other parameters so that you can pick the one that fits your need. By the end of this comparison, we will decide the final winner.
Grammarly vs ProWritingAid – Overview
Before diving straight into the other parameters, let us know about these platforms in short. A brief overview of each platform will enable you to understand them better.
About Grammarly:
Grammarly is a clean editor. You can correct all your grammatical errors with comprehensive feedback on the solution they offer for your written material. Identification of errors is pretty simple in Grammarly, as it puts the errors in different lists and categories. It can proofread your content and check for grammatical and spelling mistakes automatically in google docs, emails, and more, as you can add it on google extension, making it super easy and convenient to use.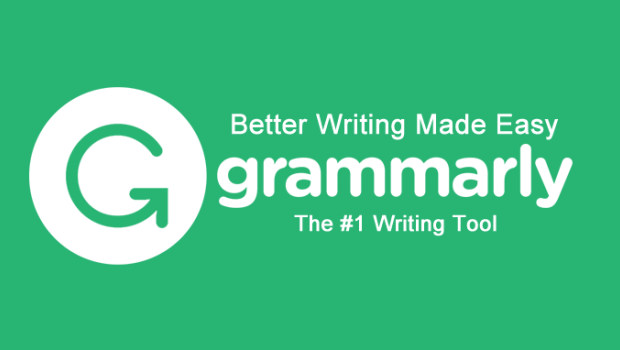 Grammarly can identify mistakes in sentence structure and misused words. It then suggests the fixes on grammar, punctuation, and spelling errors and the changes you should make in the statement style so that what you write follows the grammatical norms- all of this in real-time.
Furthermore, the platform lets you add unfamiliar words to the personal dictionary. It enables you to opt for the desired English dialect.
About ProWritingAid:
Compared to Grammarly, ProWritingAid is not a clean editor. It points out the mistake on the top left of the page, and an arrow will navigate you to the part where the sentence needs to be fixed.
It is suitable for more long documents and provides advanced editorial services to users.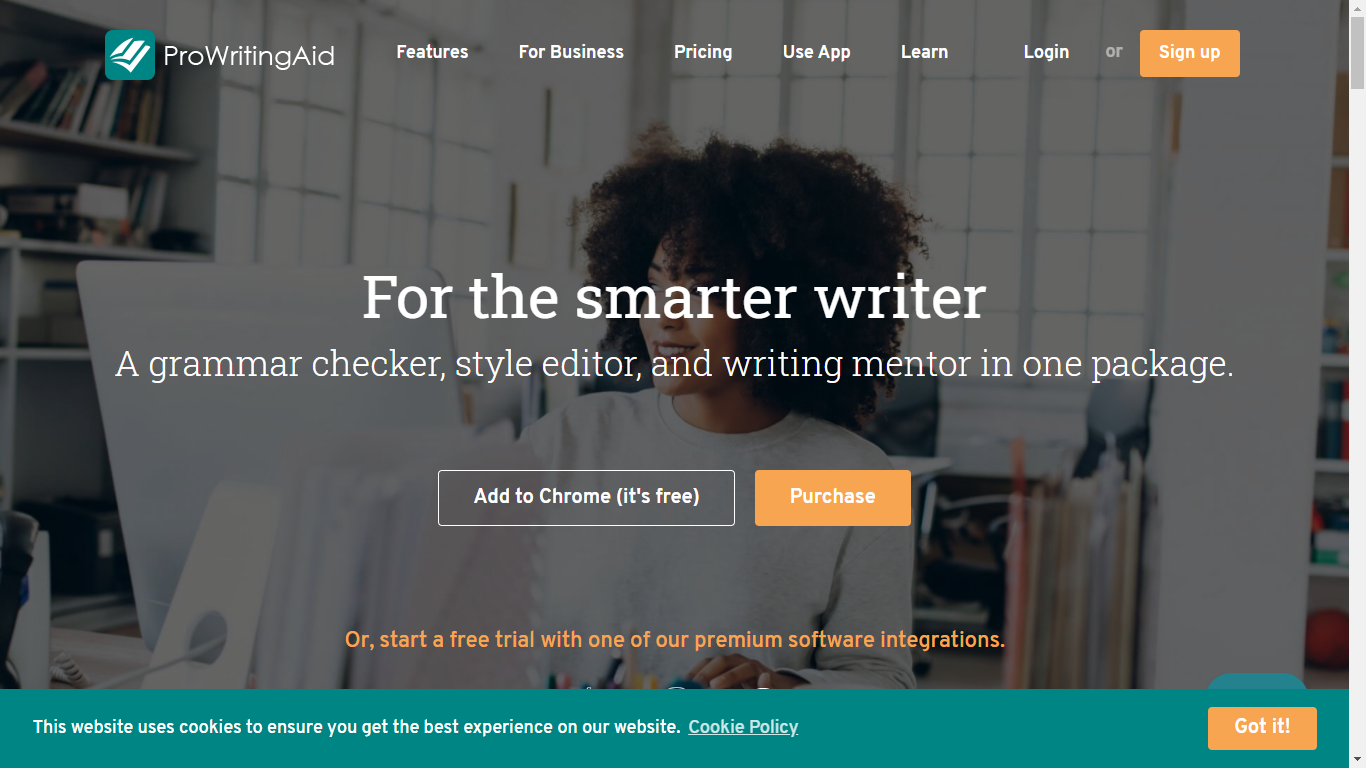 The tool has a slight inclination towards style check rather than regular spell check. It can check the complete document and makes it easy to use by being available on the google chrome extension.
Opening the full editor, you get a detailed report on how you can improve your writing. You can use this platform along with Google Docs, Gmail, and more. It also offers quizzes, videos, in-app articles, and explanations to improve your writing skills.
Grammarly vs ProWritingAid: KeyFeatures
Both platforms offer several tools and features to help you with your writing skills. Let us look at the critical features of Grammarly and ProWritingAid below.
Grammarly: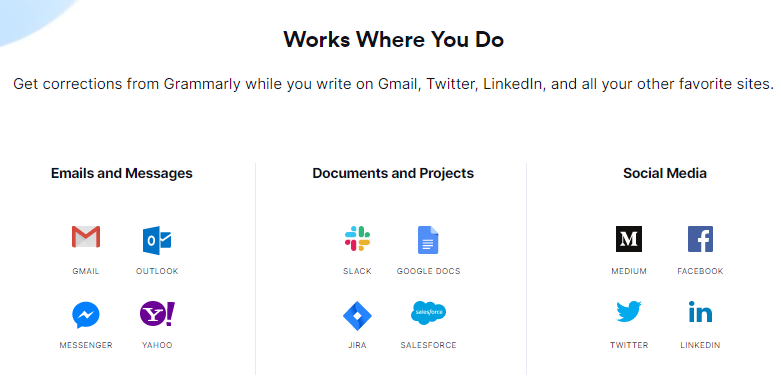 It comes with many features that can be used while working on google docs, emails, or while writing any other document. It can also integrate with Microsoft word.
It features many things, including a spell checker, plagiarism checker, grammar checker.
Other than this, it senses the tone of your writing and the sentence structure and offers fixes to it.
It helps you avoid repetition of several words and offers you word varieties. It can be used on Android and IOS as well.
The premium version comes with additional benefits and features. with the premium version, Grammarly determines all the minor mistakes and allows you to set goals and suggests corrections based on that.
ProWritingAid Features:

It features many tools for helping you with your writing. However, it is not available for Android or ios.
Even this includes a spell checker, plagiarism checker, grammar checker.
Along with these features, it also has various tools for checking the style of writing. It checks the dialogues and suggests changes accordingly.
It suggests changes according to the context-sensitivity and provides a thesaurus to find alternate words.
Grammarly vs ProWritingAid: Accuracy
We all want our content to be correct, and here accuracy plays an important role. Before you pick your choice, you must check the reliability and accuracy of Grammarly and ProWritingAid.
Grammarly –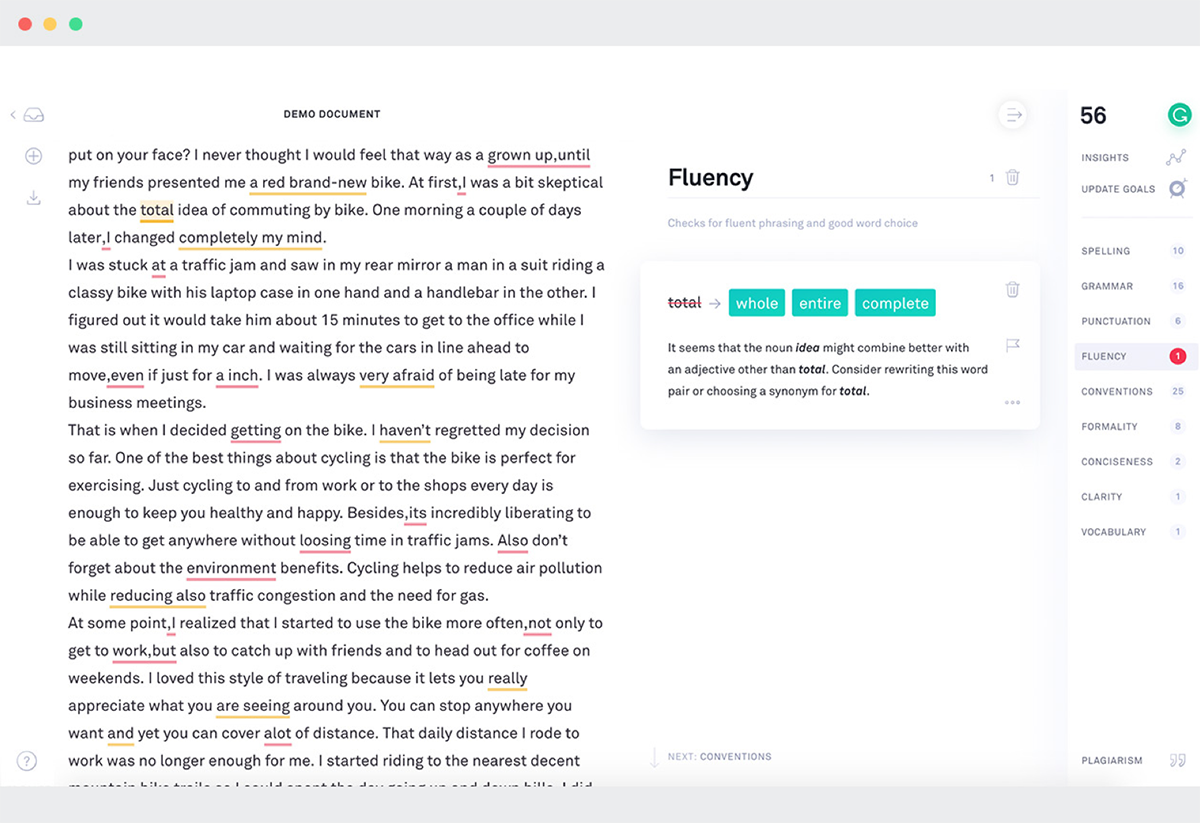 Grammarly boasts many features that help you correct your document. Even though it mentions very few fixes, it mentions the accurate ones only. On uploading an entire document, you get the vocabularies broken down into many segments like grammar, spelling, style, and more.
It gives you a rank and score based on comparing your document to that of others. It not only finds the error but also gives you the solution with a valid reason.
ProWritingAid –
Comparing it with Grammarly, it offers many tools to maintain the document's accuracy. It is by far the best tool for fiction writers. It breaks the errors into critical areas where the errors need to be fixed and precise. Additionally, it maintains a scorecard.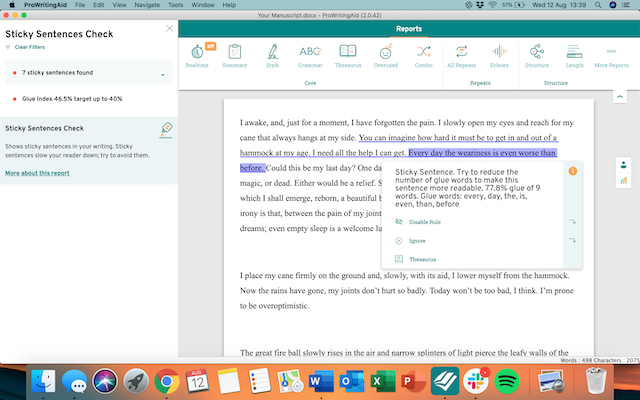 Additionally, it provides you with why an error was technically wrong and what exactly needs to be fixed.
Grammarly vs ProWritingAid: Customer support
Having reliable customer support is crucial. This is because sometimes users stumble across various issues even when the interface is clean and straightforward. Having reliable customer support by the tool will enable you to seek help immediately instead of figuring out a particular issue yourself. With that, let us take a look at the customer support offered by ProWritingAid vs Grammarly.
Grammarly:
Grammarly takes care of its users by providing reliable customer service. It offers 24/7 support through submitting a ticket and email under the "how can we help you?" section. You can also visit their help center and navigate to the knowledge base to find a solution to your queries.
ProWritingAid:
ProWritingAid customer support team is available from Monday to Friday between 8 am to 5 pm GMT. You can also reach them through their "Contact us" page and email. They have a FAQ page where you can find articles for specific technical errors and find a solution for them.
Grammarly vs ProWritingAid: Pricing
As pricing is an essential feature while considering a proofreading tool. Let us look at the pricing of both these platforms.
1. Grammarly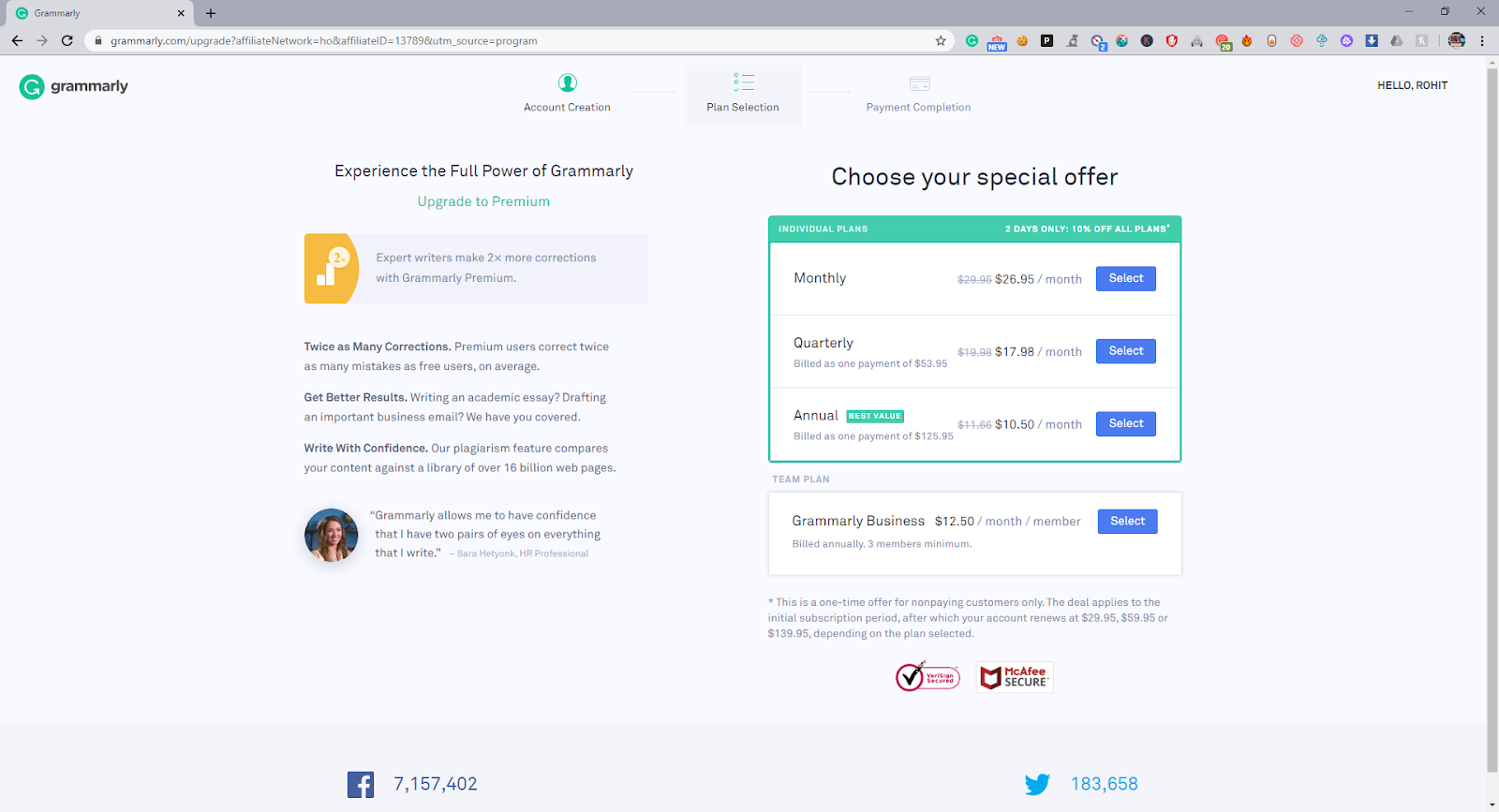 Grammarly offers a free version with no word limits. However, the free version comes with a specific restriction and does not display all the mistakes. To get access to additional and accurate features, you can access the premium version starting at $29.95 per month or $139.95 per year.
2. ProWritingAid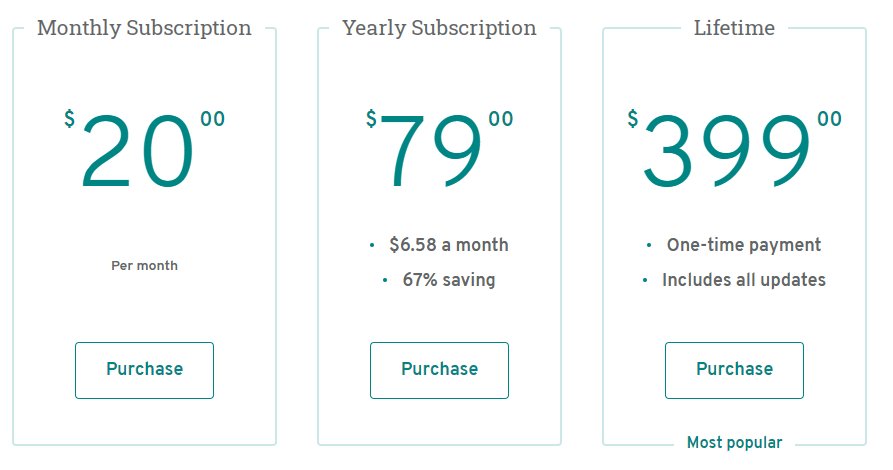 ProWritingAid offers a free version with a word limit of 500 words. However, you can easily remove the word limit and access additional features of the tool by going with the premium version. You can access the premium version starting at $60 per year or $210 for a lifetime.
However, we recommend going with the premium version of either platform as you get more accuracy, reliability, and features that the free version lacks. Additionally, for formal and official documents, you may need features of the premium version. Therefore, paying for a premium is worth the money irrespective of your pick.
Grammarly vs ProWritingAid: Pros & Cons
Every platform has its share of pros and cons, but the decision depends on which cons you are willing to overcome. So, let us take a look at the pros and cons of ProWritingAid vs Grammarly.
Grammarly:
Grammarly underlines all the wrong words and allows you to edit a document in real-time.
The tool has a user-friendly interface, and even beginners can use it with no prior training.
It offers a quick check of your spelling, grammar, and sentence structure of your writing.
Grammarly is accurate and works well, even for non-fiction writers.
The Grammarly Chrome extension has compatibility issues with a few websites.
It does not support Microsoft office on Mac.
The free version is mostly preferred for grammatical and spelling errors, and a lot of other features are not available to the users.
ProWritingAid:
ProWritingAid platform provides more features than other proofreading editing platforms.
 It provides you with over 20 different reports for improvements and suggesting changes with valid reasons.
The tool is cheaper than Grammarly.
It supports integration with several websites, and the Axolotl feature helps to maintain the context-sensitivity.
It has a slow editing speed as compared to Grammarly.
ProWritingAid is not available for Android and iOS.
Many of the advanced features are only available for the premium plan.
Grammarly vs ProWritingAid – The Final Winner
In the entire post, we compared Grammarly and ProWritingAid on several factors and features. We compared them based on accuracy, pricing, features, customer support, and more. Cleary one cannot choose as both are equally best at one or the other features. However, if we still have to pick one based on the parameters mentioned above, we recommend going with Grammarly.
With their premium version, you can get access to features such as more reliability, minor errors, and you will be able to proofread the document without any hassle. Furthermore, it comes with a clean interface and little to no learning curve.
We hope our article regarding the Grammarly VS ProWritingAid helped you. Let us know about your choice in the comment section below.
More Guides You Should Check: