If you're thinking of investing in an AI-powered writing tool, I suggest trying Jasper.AI (last name Jarvis.ai). The market has been flooded with AI content writing software. However, today I'll review the Jasper.AI tool.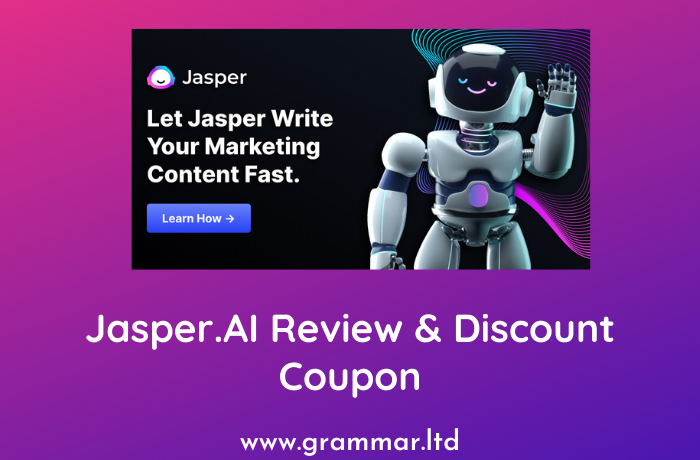 This tool claims to be ideal for writing content, brainstorming blog ideas, expanding articles, and optimizing content. The tool makes writing a breeze. Put the keyword, let it generate the ideas, and here you go! Within a couple of minutes, it provides you with a complete article.
It comes with features and templates that help write creative website content, product descriptions, etc. Want to know what more it offers you? Let's read the review to know the detailed features offered by the tool.
Jasper AI Review:
Jasper is an AI-powered tool that helps to drive more sales with compelling writing copies. Jasper.AI is a copywriting tool that helps write the content of website, marketing, and affiliate marketing content.
Whether you want to write landing pages, copies, email ads, and other content, you can do anything with this tool. However, since this is a cloud-based AI copywriting tool, it mainly focuses on writing high-quality content to improve conversion rates.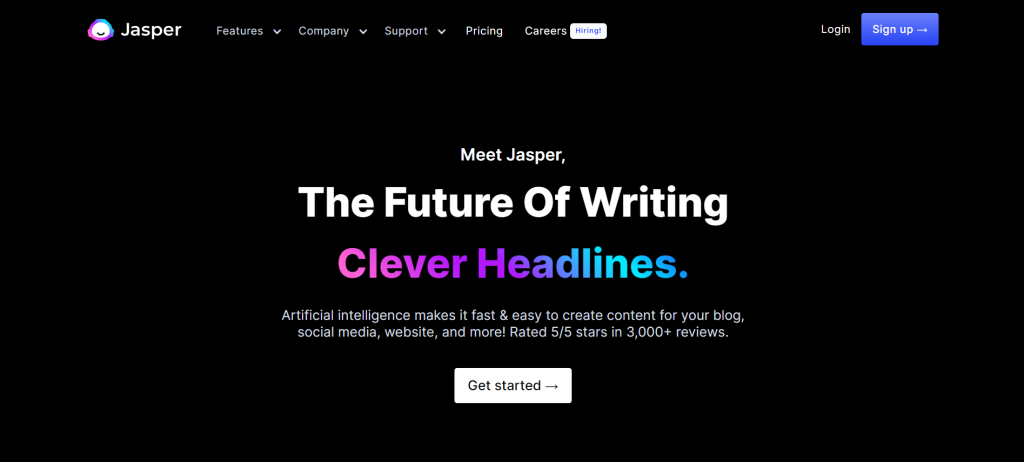 Users can create 5x times faster content using "boss mode." Jasper helps improve content writing and generate optimized copies to earn more revenue. The tool is designed to improve your content writing speed, brainstorm the blog ideas, and write sales conversions copies.
The prime benefit of using this tool is that you get a complete article of more than a thousand words in just a few seconds without compromising the quality. Another significant thing about this tool is that you get an integrated Surfer tool, making your articles Seo-optimized.
How Does Jasper.AI Work?
Jasper.AI is a classic artificial intelligence-based tool that generates text with a human intended approach. It is effortless, and as soon as you choose the plan and create your account, the AI-powered writing tool is ready to generate copies of the content.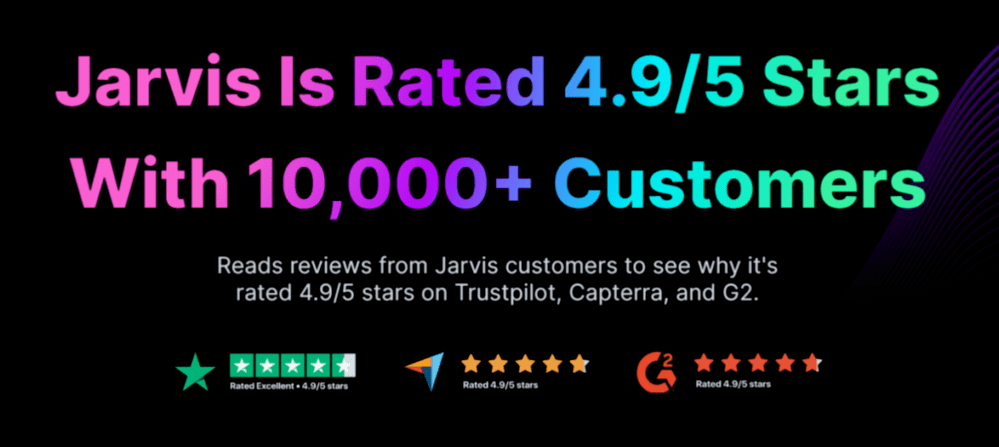 Not just the creative writing, it generates content like a pro. Accurate and crisp that straightforward target the audience. There are 50+ templates given which provide you a layout to write the articles, blogs, and a lot more.
For instance, I want to write a blog post, so I have used the blog post layout to create the content. After selecting the available templates, input the data, and see how the tool creates the content. It can write content copies within a few minutes.
Who Can Use the Jasper.AI Writing Tool?
It is a creative machine learning and artificial intelligence-based writing tool perfect for writing creative blogs, product descriptions, website content, email copies, and many more.
The tool is best suited for content marketing agencies, a team of writers, and companies who want to boost content writing and improve quality. With this tool, companies can churn out thousands of words of long-form articles very quickly.
Is It Great for Seldom Writers?
Jasper.AI is an excellent tool for those seldom writers who write more than 50,000 words within a month. This tool will help boost their productivity, and I must say, they get short, crisp, and sales conversion-based content.
At the same time, I found that the plans are not beginner-friendly, so they might not be suited for the beginner level writer. Jasper AI would be great if you have joined any company or worked with the writing teams.
What Features Do You Get in Jasper.AI Tool?
Jasper.AI is a premium artificial intelligence-based content writing tool that allows you to make premium copies. It is perfect for the content marketer, especially those who run content writing agencies and write Seo-friendly content.
The features are as follows:
Here we have listed Jasper AI features. Let's have a look.
Jasper.AI assists you in writing the compelling content of websites, emails, Facebook ads, Google ads, and many more. It provides you with 50+ templates to improve your writing and provide you with fresh content.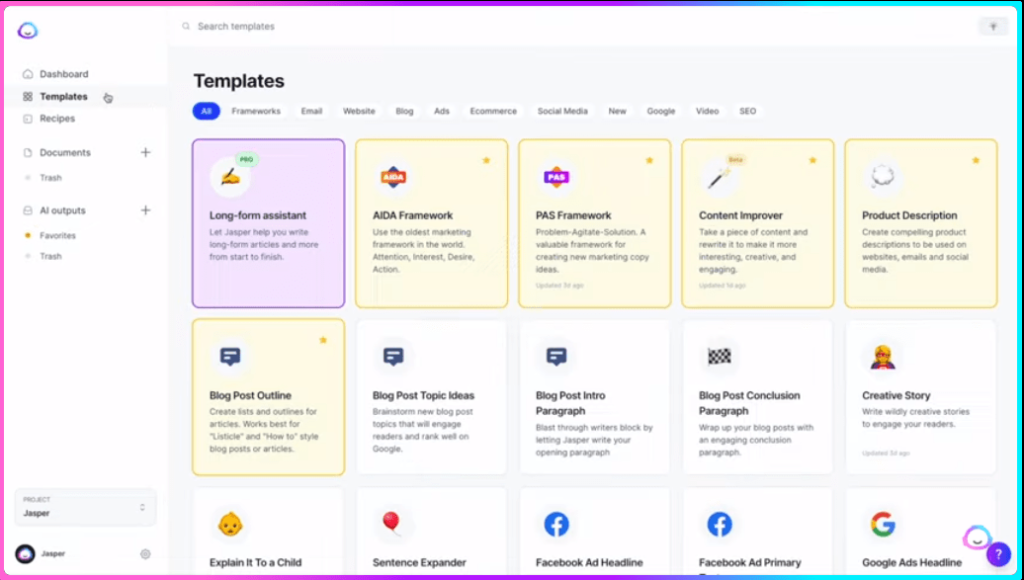 The templates are as follows:
Blog post templates
Website content templates
Blog ideas generator templates
Facebook ads, Google Ads copied templates
Email copies templates
Video Description templates
Product description templates
Persuasive bullet points
The tool offers you these kinds of templates. These are helpful to make the perfect layout, conclusions, small paragraphs, call to action, and marketing content. The templates are best suited to write "how-to" and "List Type" articles.
25+ Languages

Jasper.AI tool is helpful to write and read content in more than 25+ languages. So, it would be an excellent tool to start writing in different languages. Besides that, it is helpful to write 5 times faster content and save time. With this, users can easily convert the content into any language.
Integrated Surfer Seo Tools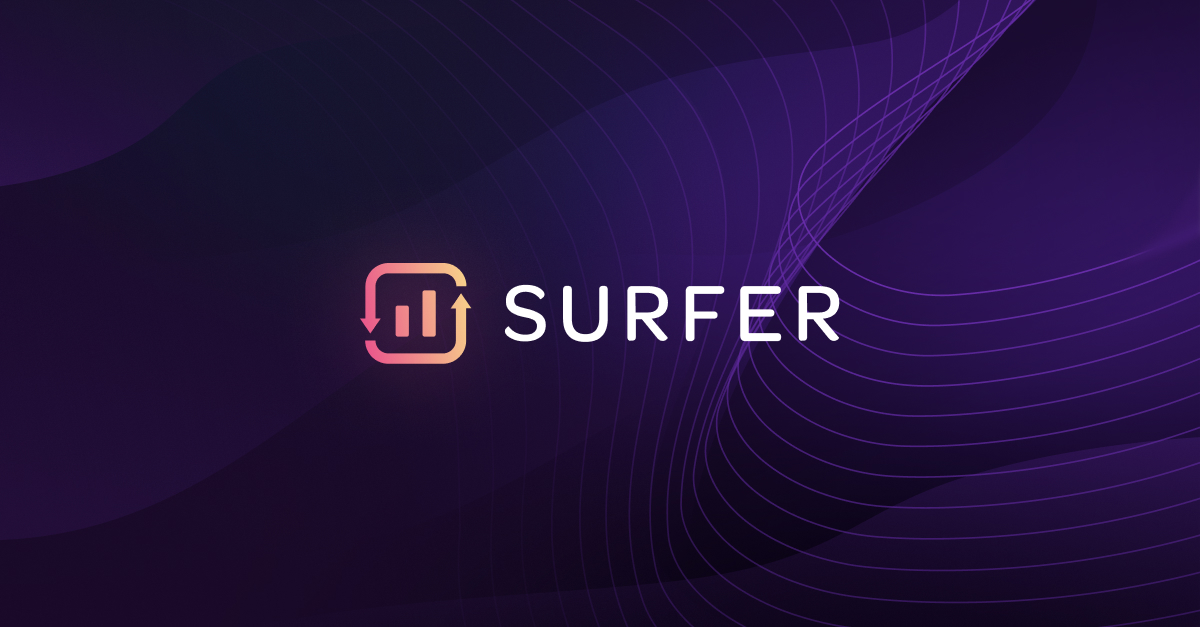 The best part of investing in the Jasper.AI tool is you get an integrated Surfer Seo tool which is helpful to write impressive Seo optimized copies. Jasper.ai provides you with highly optimized Google-friendly copies and lets you write content that can rank on Google.
Uses Cases
With this cool feature, you can write Seo-friendly content and write optimized sales ads copies. In addition, the tool is pretty helpful in making the content unique and engaging.
Long-Form Content Assistant
Jasper.AI offers assistance in writing long-form content such as articles, blogs, emails, scripts, and books. However, the assistant will be available with the pro plans only. The Long form content assistant can help to speed up the content writing process and improve your productivity two times.
Product Description
Creating enticing product descriptions becomes more accessible with the Jasper.AI tool. With the intelligent writing tool, you can write product descriptions, emails, and other content.
Generate Blog Ideas
The tool is helpful to generate the best blog ideas and create the outline of the blogs and articles. Moreover, you can also write long articles and paragraphs quickly.
Review Responder
If you don't have time to review and respond to the customers' reviews on time, this Jasper.AI tool is your upper hand. All you have to do is copy the review and put it into the template, and it quickly generates the response, which you can easily copy on the platform.
What is Jasper AI Boss Mode:
If you want to see the full power of the Jasper AI, upgrade it to the Boss Mode. With Boss Mode, you can write high-quality content that is 100% original and SEO optimized.
With Boss Mode, you can speed up your content pipeline by 80% by Jasper, and you have to edit only 20% by yourself. It provides high-quality output with better context. Jasper helps you to read past 3000 characters every time before writing for better context.
Jasper AI Boss Mode is you can long form of content 5x faster. Boss mode is the perfect solution if you want more control over Jasper AI.
Jasper.AI Recorded Demo
I like the AI-powered writing tool because you get a six-minute recorded demo about how the tool works for you. So, if you are still trying to figure out how it helps improve content writing, watch the demo before proceeding. It saves your extra bucks.
The demo also gives you a brief idea of how the tool works and what tone of writing it provides. This would be beneficial to understanding the tool.
In addition to this, you get a five-day risk-free trial of the tool. So writers can easily make investments and try the tool. If they aren't satisfied, cancel the plan and ask for their money back.
Pricing Plans of Jasper.AI Tool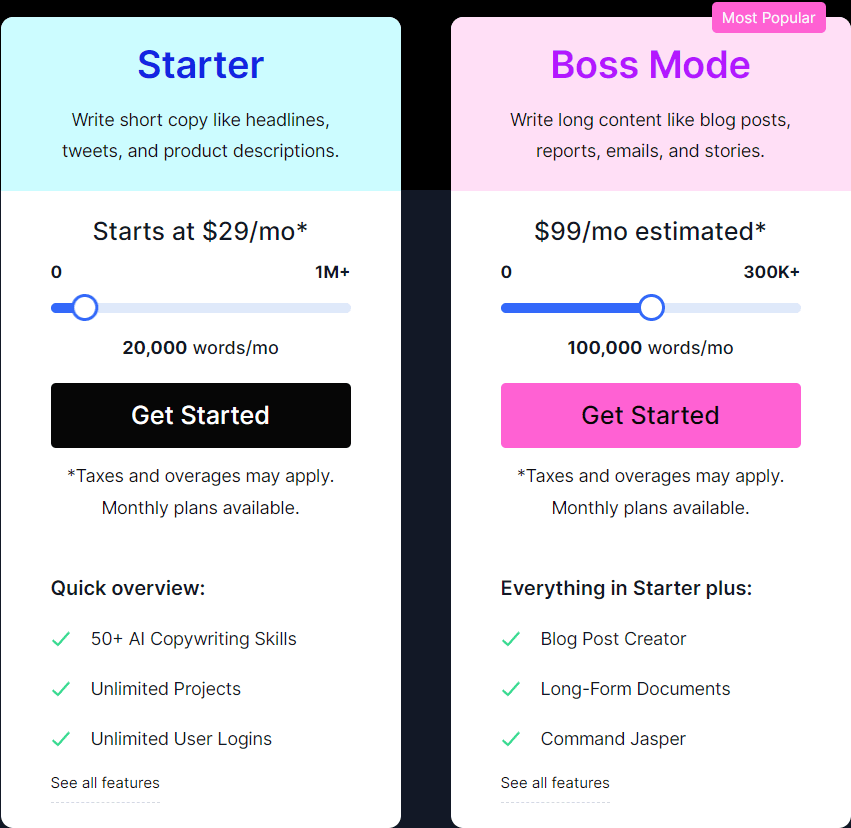 There are two pricing plans available.
Starter Plan- At $29 per month
The plan contains 50+ Ai copywriting skills, unlimited projects, and unlimited users' logins. This plan is great for writing short copies, headlines, product descriptions, and many more. With this, you can write 20,000 words per month.
Boss Mode- At $99 per month
The plan has everything that helps to write impressive content copies and unlimited logins. This is great for writing the blog post creator, long-form documents, and command Jarvis. This tool helps to write 50,000 words per month.
Available Discount On Jasper AI:
There is good news Jasper AI is offering a 16% discount on its yearly plan for all its subscribers so that you can save extra money.
Before you move ahead to enjoy the discount deal, be sure to sign up and create the account first. To signup, go to the website and click on the signup process.
Now, fill in all the relevant details like email addresses and other things. Then, complete the signup process and proceed to the discount deals.
Steps To Claim Jasper AI Discount:
Here we have listed steps that you must follow to grab the Jasper AI discount.
Step 1: Visit the Jasper AI official website using our special discount link and click the pricing button.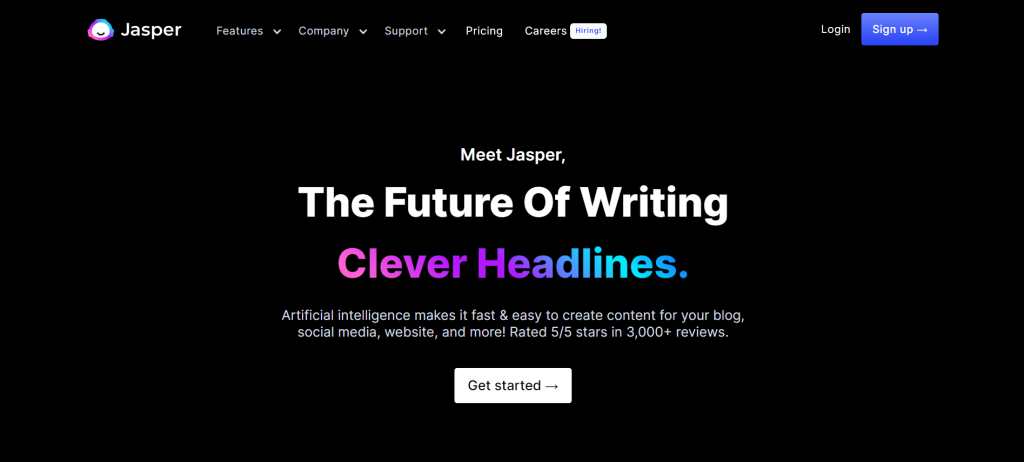 Step 2: On the pricing page, toggle between yearly and monthly plans and select the yearly plan. Now select Starter or Boss plan and click on the Sign-Up. 

Step 3: Now, create your account by providing your credential like name, email, and password, now, hit the button Continue. You can also create your account by using a google account.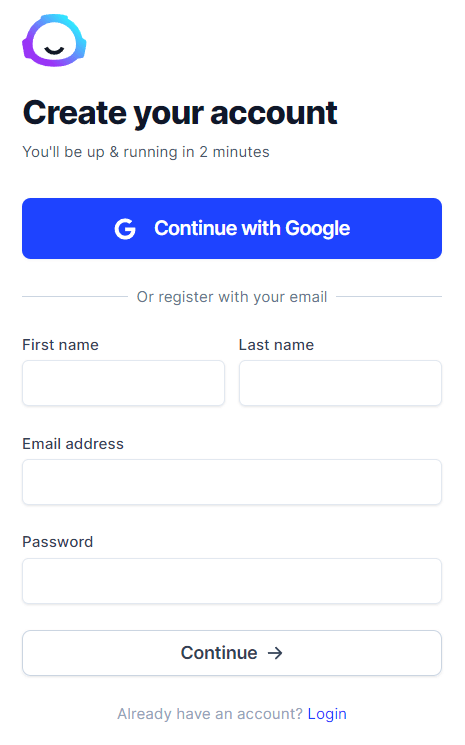 Step 4: You will receive a verification code for your given mail id. Enter your code and click on the Verify.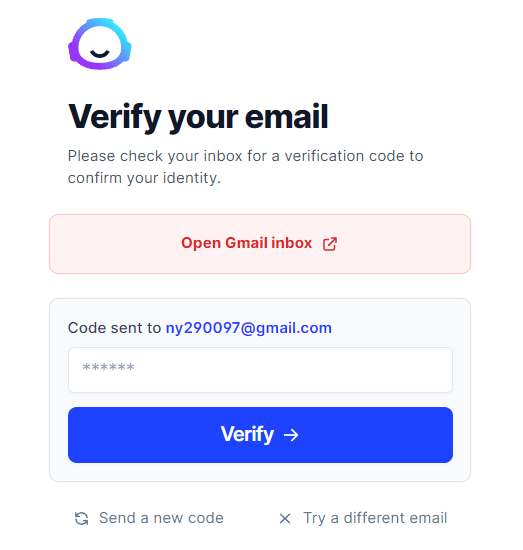 Step 5: Here, you need to go through some steps to tell about your business.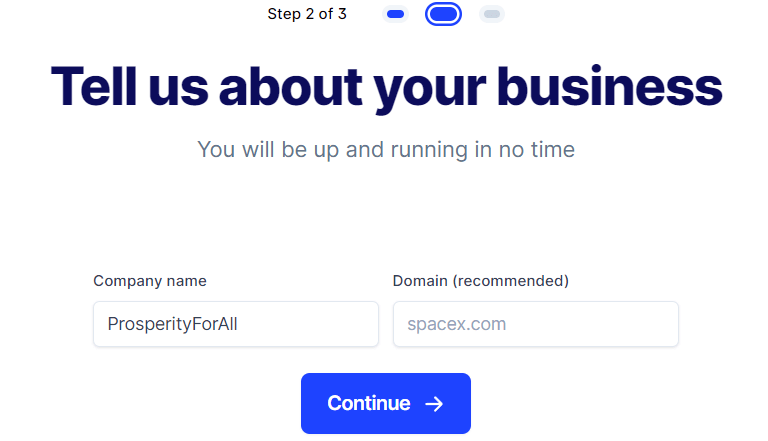 Step 6: Now, here in the next step, select the annual plan and select Start Free Trial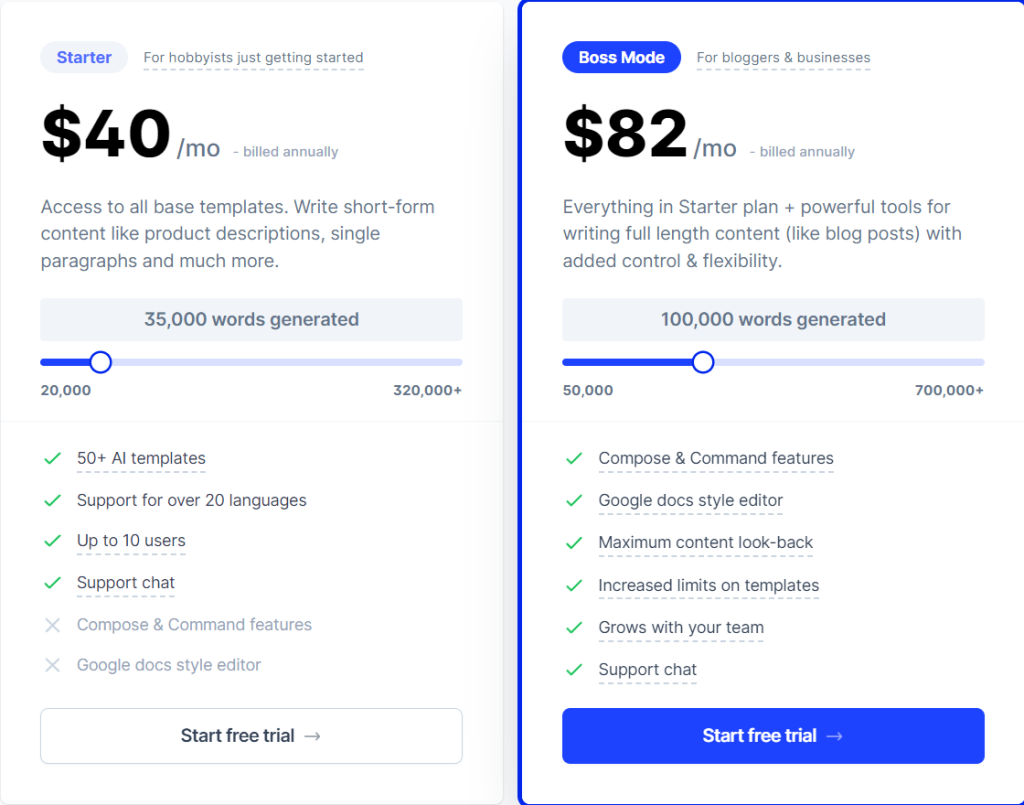 Step 7: You need to enter your payment details and click on Start Trial in the final step.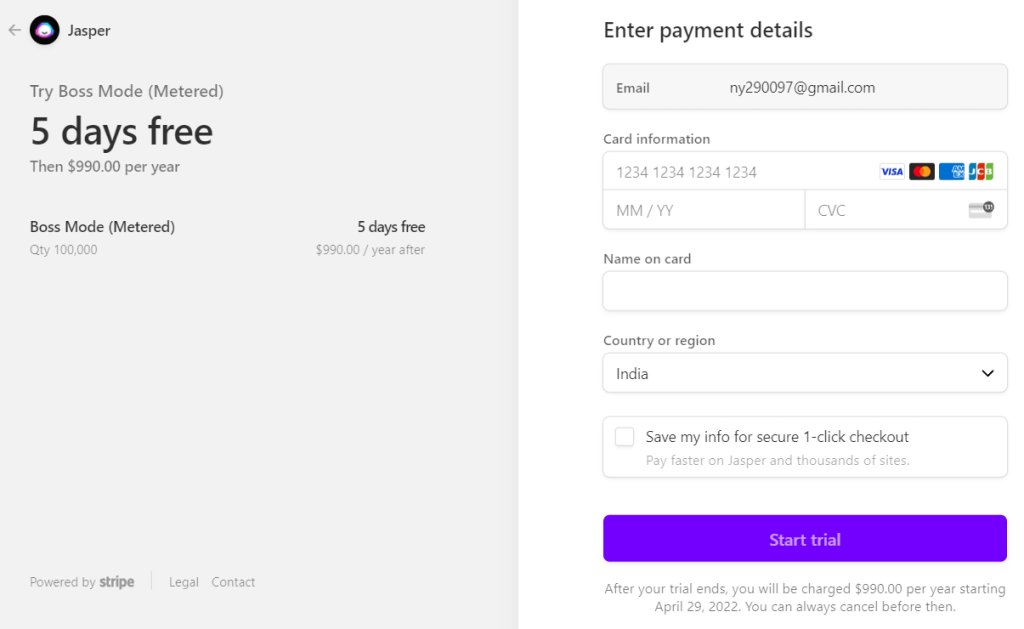 Wow! You have claimed a 16% discount with a 5-day free trial. 
Pros & Cons Of Jasper AI:
Here we have listed the pros & cons of Jasper AI. Let's dive into it.
Pros:
Excellent AI tool for writing five times faster content
User-friendly even the beginners can also navigate the tool easily
Plagiarism free content and able to write content copies in different languages
Pre-build content templates to improve writing and generate content easily
Generate ads, sales copies, and even titles easily
Five days free trial
Cons:
GPT-3 technology is not up to the mark
Long-form content assistance sometimes provides repeated information
Final Thoughts On Jasper.AI Tool
After reviewing the tool, I would say that Jasper.AI is ideal for creating highly optimized content. It creates engaging titles for the blog posts and is also beneficial to writing website content, significantly Seo optimized articles.
The long-form articles won't be a headache anymore for you—the tool is ready to deliver the article within a couple of minutes. If you are a pro writer and leading the content writing teams, this would be an excellent tool to have.
The only downside is that GPT 3 technology is not that impressive, and the tool starter plan only allows you to write 20,000 words in a month. So, you have to shift to its Bose mode plan if you have more requirements.
Frequently Asked Questions
Is there any free plan available?
No, Jasper.AI doesn't offer the free plan. However, it provides you with a five-day Free Trial deal for all its users.
Does it help to write website content copies?
Yes, this AI-powered tool is helpful to write the content copies of the website, product descriptions, emails, paid ad copies, and other content.
Can we write affiliate marketing content?
Yes, you can write affiliate marketing content, product descriptions, and other things. The tool can help to write 1000s of words within a few minutes. So it would be an excellent tool for creative writing copies and save a lot of time.
Is it beneficial for writing Seo optimized content?
Yes, Jasper.ai now offers integration with the surfer Seo tool, which helps create SEO-optimized content that helps to drive more sales.
Can we generate the titles for the Facebook ads with the Jasper.ai tool?
Yes, you can generate the Facebook ads title and eye-catching blog/articles ideas with a single click.
Related Read:
Bottom Line – Jasper.ai is worth the price!
Jasper.AI would be an excellent tool for writing the content without making errors. This would be an effective tool for agencies and other writers who write more than 50,000 words in a month.
Now, the discount deal is on, and here we have mentioned the steps to get the deal. You can save up to 16% on a year plan.