Are you wondering if Quillbot is the most suitable writing tool and grammar checker for you? You have landed on the right page.
With the world of written content evolving, it is crucial to have a reliable writing tool that aids in enhancing the content. While several paraphrasing tools can perform the basic task, only a few can offer the necessary features that beautify your writing.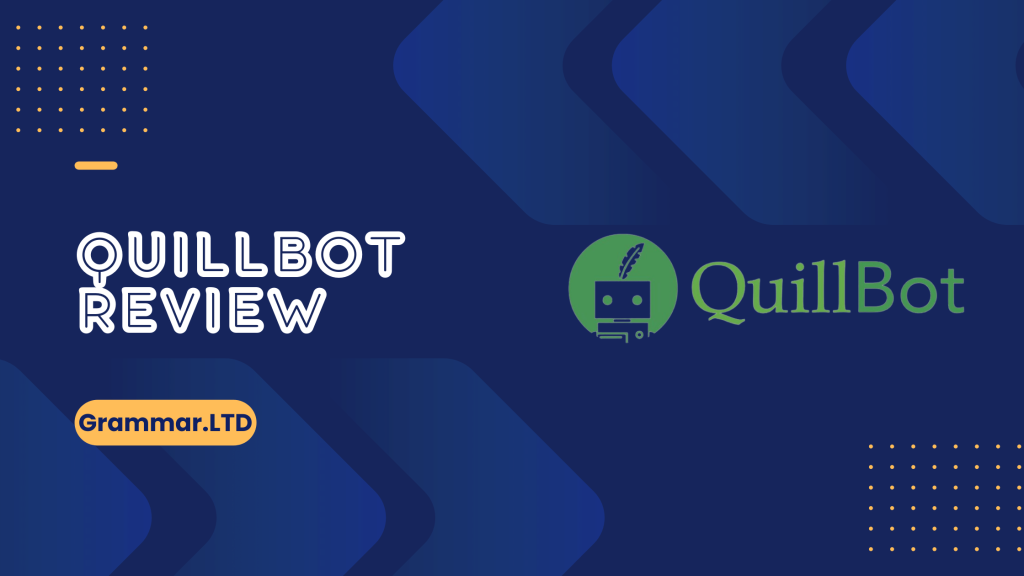 This is why one must look for all the trending writing tools and the most recommendable ones on the market. This Quillbot review will explain the tool's pros and cons and thus help you decide whether or not you should go for it.
Even though we have recommended whether or not you should use Quillbot, it will eventually be your decision based on your expectations!
We have written this detailed Quillbot Review based on our experience with the tool over the past few years, so let's get right to the details!
Quillbot Review
Quillbot has been proven to be a game-changer because it saves effort and time. Whether you want to write something as formal as an email or as informal as a social media post, the tool is handy. It utilizes summary functionality and a grammar checker to perform these tasks.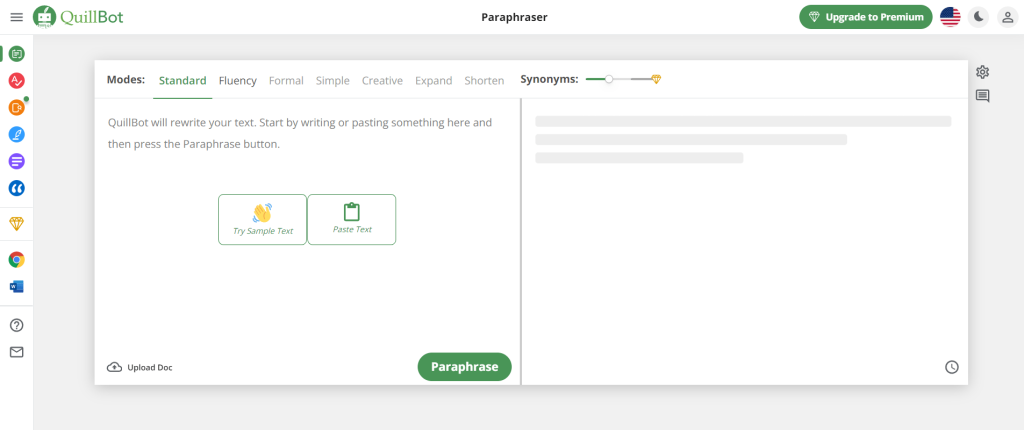 Similar to most writing software, the superior functionality and features are available only in the premium plan. This means that the tool can be properly used only by those who can afford it.
If you are a university student, Quillbot can be a great writing tool for academic purposes. Nonetheless, the free version may not be as helpful as the expensive, premium one.
Quillbot: Key Features
One of the critical features of Quillbot is its ability to rewrite sentences from current blogs and make them simpler for an individual to read, comprehend, and learn. Other features of the tool that we loved are outlined below.
Enhanced workflow through extensions
Automatic synonym suggestion
Automatic citation generation
Correction of spelling mistakes and punctuation
Quillbot: User Interface
For us, the expectations from a tool are associated with the user interface first. If the UI of a tool is beginner-friendly, it is worth using. Over the years, we have used several grammar and paraphrasing tools, and the interface of Quillbot is a benefit – the tool is easy to use. 
When you head to Quillbot's official website, the interface and instructions are straightforward. One can handle prior experience and be tech-savvy to understand how to use Quillbot. All you need to do is copy and paste your content! 
Quillbot has three extensions, and since we have used two so far, our experience with the user interface on these extensions is given below.
Microsoft Word: The installation process for MS Word was simple, and the extension was easy to use.
Google Docs: Installing the extension for Google Docs was more straightforward than the MS Word extension since it requires fewer steps.
Quillbot: Plagiarism Checker 
When it comes to plagiarism, the tool helps in its proper removal. However, you must opt for the premium version to check for plagiarism. On top of it, you will have to pay even more to check over 20 pages, which we went through. So when comparing it with similar tools, Quillbot is not the ideal choice for checking plagiarism.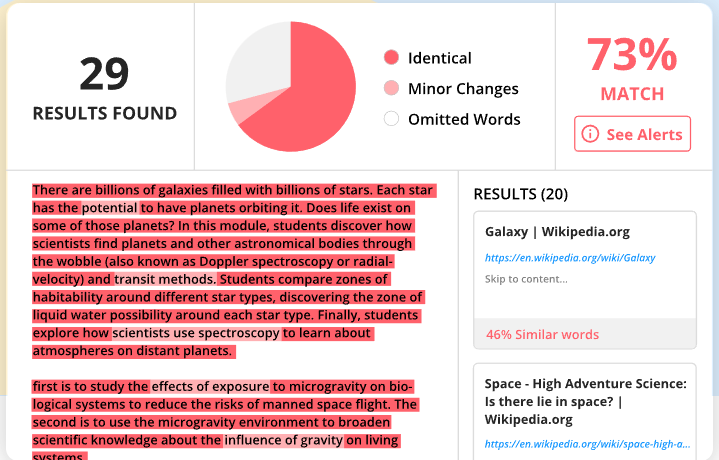 Although it is reliable for checking shorter content or if you need a quick plagiarism check for your assignments and university papers, we recommend it for part-time writers or professionals for its plagiarism checker tool. 
Quillbot: Paraphrasing Tool
The tool provides excellent paraphrasing services, but there are several limitations. First, although the limitations vary for the free and premium versions, these may interrupt your workflow. 

While these are agreeable in the free version, you might not find value for money when you know about the premium version's limitations. For instance, the character limit for paraphrasing is 10,000, and you can only process a maximum of 15 sentences at a time. Nonetheless, you get unlimited freeze phrases and words, six varied writing modes, and four levels of choices for synonyms. 
You can set the level per your paraphrasing needs, and Quillbot will provide plagiarism-free paraphrased content! The perk of using a paraphrasing tool is that you can save your time and money as you can quickly get your content paraphrased using this excellent AI writer! 
Quillbot Grammar Checker
The AI-powered model of Quillbot makes it stand out from other grammar checker tools in the market. However, the extent to which the spelling and punctuation errors are detected on the tool is extensive, and this is the first time we have had a similar experience with any other such tool. 

You can learn all the grammatical fixes to your mistakes with a click. This has been highly effective for us in terms of time and effort.
Other Quillbot Tools: Explained!
Apart from the tasks mentioned above that the tool can help you with, Quillbot is also useful for many other activities. We liked the citation generator tool the most. This is because writing citations alone can be time-consuming and still be erroneous. This is different when we use the tool for the same.
Although Quillbot allows the generation of APA, Chicago, and MLA styles, we have used only APA. The in-text and complete citations have been up to the mark and saved us ample time.
Quillbot: Pricing
For the free version of Quillbot, you will not even be required to share your credit card details. All you need to do is sign up for an account and use the basic features. In the case of the premium version, you will get a choice of three varied packages depending on the period for which you want access to the same.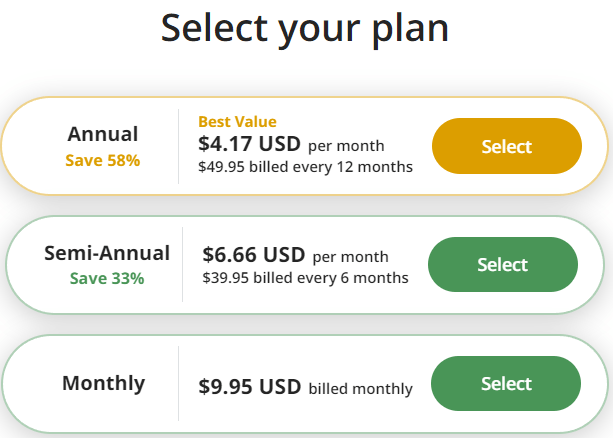 These are:
| | |
| --- | --- |
| Plan | Pricing |
| One Month Subscription | $14.95 |
| 6 Month Subscription | $59.99 |
| One-Year Subscription | $79.95 |
If you are using Quillbot to understand whether it is worth it, you could opt for a monthly plan. However, if you plan to use Quillbot in the long run and need a budget-friendly option, the annual subscription can help you save several dollars! 
In case you are discontent with the premium plan you paid for, Quillbot offers a 3-day money-back guarantee.
Who is Quillbot suitable for?
The tool is suitable for individuals in various fields because of its range of services. Firstly, it is useful for university students due to its citation generator tool, apart from the basic features. 
Creating content for social media or the web can be daunting, but this problem can also be solved by Quillbot, which makes the tool greatly useful for people in the SEO and marketing sector. Nonetheless, it needs SEO features like other tools, which can be a drawback. 
Where Can Quillbot improve?
Primarily, Quillbot tends to auto-renew the premium service without any prior notice. If you don't keep track, you might pay again even when you no longer need the services.
Another area in which the tool can improve is the plagiarism checker. Often, the webpage continues to reload, load, and begin the tools, which is time-consuming. 
Lastly, we have experienced glitches wherein the tool only accepts the copied text in the first few goes. Furthermore, we also think that if not for everyone, the tool should also be accessible by premium users in offline mode. 
Pros & Cons Of QuillBot:
In this section, we have listed the pros & cons of QuillBot. Let's have a look.
Pros:
Free plan for a lifetime
Detect grammatical errors for free
Provide video caption generator
User-friendly interface
Chrome extension, Google docs, and MS World are available
Cons:
Limitations in character for a free and paid plan
Need to improve customer support
Quillbot Alternatives:
With several AI tools in the market, some of them offer similar features to Quillbot. So if you are looking for some best Qullbot alternatives, we have picked the best of them. 
Spinbot
Grammarly
Jasper AI
Spin Rewriter
Word AI
Conversion AI
Spinner Chief
You may find many alternatives, but we have listed the best of the above. 
Related Read:
Conclusion
We liked Quillbot because of its advantages associated with a thesaurus, grammar and punctuation check, and paraphrasing. However, like every other tool, Quillbot has its benefits and limitations. Depending on the kind of task you need the tool for and your expectations from the same, it may or may not be the ideal tool for you. 
We recommend using Quillbot to create content like research papers and website articles! You get an all-in-one solution from the paraphrasing tool, grammar checker, plagiarism checker, and more in one tool, saving plenty of money! 
We hope our Quillbot Review helped you understand all the points about Quillbot and whether it is worth investing in. So what are your thoughts about Quillbot? Let us know in the comment section below! 
Frequently Asked Questions:
How trustworthy is Quillbot?
Quillbot provides a minimum of 90 percent more accuracy than any similar platform available on the market. Its features are all worthy of trust so you can trust Quillbot. 
Is Quillbot a good grammar checker?
Quillbot checks grammar correctly, from punctuation marks to spelling errors. And since the best writers can also make mistakes, the tool can be helpful in the long run.
How can I use Quillbot for free?
All you need to do is head to the website of Quillbot and start typing there. You will have access to all the free tools here.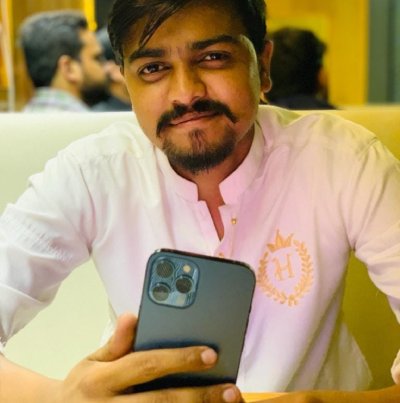 Anuj is a renowned linguist and grammarian with over 3 years of experience in teaching and researching the English language. He holds a PhD in English Language and Linguistics from Delhi University, and is the author of several highly acclaimed books on grammar and usage.