Are you tired of looking through your content for grammatical errors and typos only to find them after submitting your work? Then ProWritingAid is a comprehensive writing tool that helps you improve your writing skills, catch mistakes and make your writing more engaging and effective.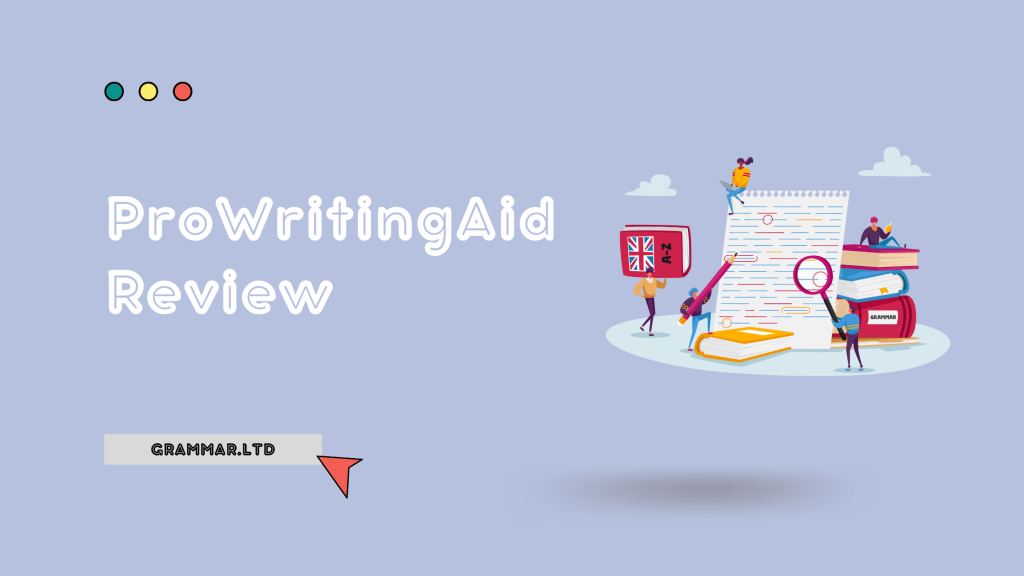 In this ProWritingAid review, we'll break down the features and benefits of the software and share our honest thoughts on its effectiveness. ProWritingAid can help you take your writing to the next level, from correcting grammar mistakes to identifying repetitive phrasing.
ProWritingAid can help you save time and create polished, error-free content whether you're a professional writer, student, or business communicator.
So, without further ado, let's get into the details!
ProWritingAid Review: A Quick Overview
ProWritingAid is a new and innovative software that seeks to make you the best writer you can be. With many features and tools, it's easy to see why this software has quickly become the industry leader for grammar checking in recent years. From its text-editing functions to its predictive recommendations, ProWritingAid is worth every penny.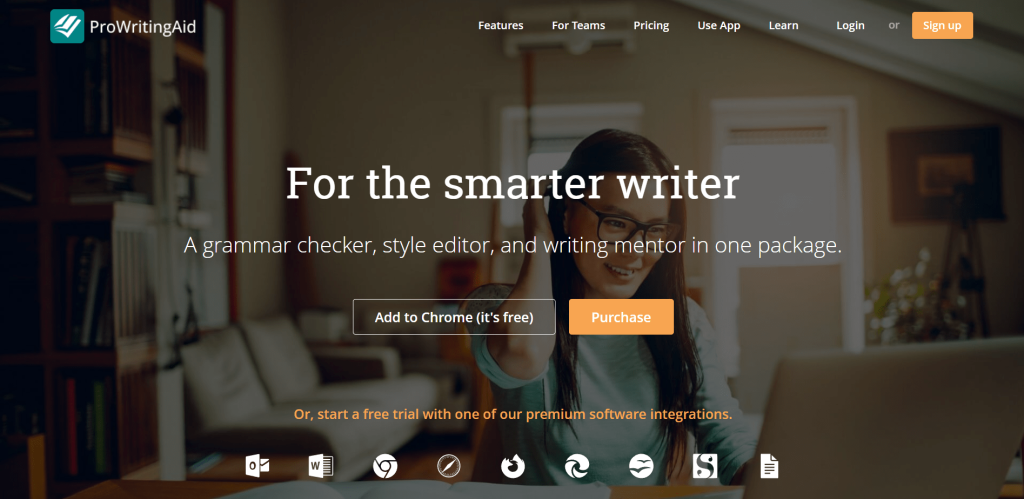 You can use it to proofread your articles, novels, blog posts, editor's notes, or any other text. 
Furthermore, you can access ProwritingAid editing software on Windows and Mac through an online browser. It also works seamlessly with Google Docs, Microsoft Word, and Scrivener, -a popular book-writing tool.
ProWritingAid Review: Key Features
Grammar Checker
Style Manual
25 Reports on Analytics
Check for repetitions
Correction of Sentence Length
Check the structure
Correction of Spelling
Several Integrations
No word count restriction
Contextual thesaurus
Sticky and clinches, check
ProWritingAid Review: Ease of use
ProWritingAid can be used by integrating it with your preferred writing tools, such as Microsoft Word or Google Docs, Using the app directly from ProWritingAid's website, editing documents online, and installing the ProWritingAid browser plugin.
ProWritingAid's app User Interface is the most user-friendly and interactive of all the programs. You can copy and paste your text or upload a document. 
However, if you want to optimize your writing while you write, connecting ProWritingAid with your favorite platform before using it is the ideal option.
ProWritingAid Review: Grammar Checking
Any online editor that corrects grammatical errors and typos should include a grammar checker.
The grammar checker in Pro Writing Aid can fix hundreds of common grammar errors, such as incorrect use of tenses, single or plural errors, missing apostrophes, etc.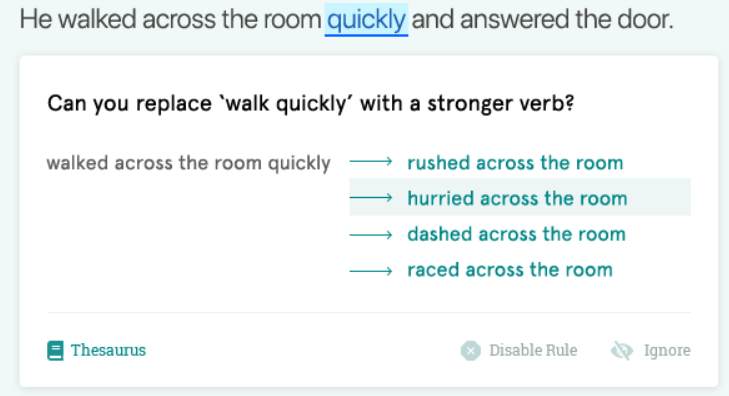 That's not all, though.
The amount of language competence displayed by this grammar checker shocked me. It is capable of detecting complex grammar problems and making easy grammatical repairs.
This grammar checker can detect subject-verb agreements, misspelled words, and more. It explains what the issue is and how to fix it. If you select the suggestion, the error will be automatically corrected.
It also corrects punctuation errors such as missing commas, excessive commas, etc. It will alert you if you need to add or remove a punctuation mark.
Another aspect is that it gives extensive explanations of suggested adjustments. For example, you might sometimes have differing views on the recommendations made by this tool. Knowing why it is suggesting anything will assist you in making an informed decision.
ProWritingAid Review: Plagiarism Checking
PWA plagiarism checker is an excellent choice if you need a plagiarism detection application for your blog, website, novel, or other creative work.
You can compare your writing against the billions of published works, online pages, and academic papers using ProWritingAid's Plagiarism Checker. This is required to verify that your text is unique. For example, an online editing tool or a Microsoft Word add-on can generate a plagiarism report.
The ProWritingAid plagiarism checker's algorithm is quite robust. It will compare the document you upload to online and offline sources.
This program contains a massive database with thousands of publications and billions of web pages. As a result, the attention of the ProWritingAid plagiarism checker is still intact.
You can use this tool to see how similar your work is to other writers. You will also be suggested to improve your paraphrasing or add quotations.
They do not save your information in their database and do not sell it to third parties.
ProWritingAid Review: Customer support
Do you have any ProWritingAid queries or issues? You can email customer service and expect a response within 48 hours.

They keep their word and quickly and efficiently rectify the problem. You can also check their knowledge base and FAQ area for some improvement.
But frequent queries are not answered, such as "What does the free trial include?" Some articles need more substance and clear directions.
ProWritingAid Review: Pros and Cons
No matter how well ProWritingAid may be, there are a few drawbacks that it brings along. So, before you decide to pick ProWritingAid, let us quickly go through its pros and cons below!
Pros:
All types of writers will find it helpful.
Provides comprehensive reports to help you improve your writing abilities.
Microsoft Word and Google Docs are among the platforms and browsers it supports.
It can edit an unlimited number of words.
Has a good return on investment.
Grammar and style comments that are precise and thorough
A free trial of ProWritingAid is provided, and a 14-day money-back guarantee.
Both Mac and Windows are supported.
Cons:
It is necessary to purchase the plagiarism checker individually.
It takes some time for consumers to become familiar with the many functions.
When editing texts with more than 10,000 words takes longer.
ProWritingAid Review: Who is it Suitable For?
Anyone who wants to eliminate spelling and grammar errors from their writing will benefit from using an online grammar checker like ProWritingAid.
ProWritingAid may help you avoid these blunders whether you're a professional writer, a hobbyist writer, or a student.
Although a grammar checker running in the background can aid any writer, Author, Blogger, copywriter, content writer, Student, or academic, they benefit the most.
ProWritingAid would also work well in a business setting. Delivering information simply and precisely is critical, whether writing reports, significant emails, or presentations.
Business writers who must ensure their public-facing writing is understandable will find ProWritingAid's assistance invaluable.
ProWritingAid Review: Pricing
ProWritingAid's premium programs have three options: a monthly membership at $20, annual membership at $79, and a lifetime membership at $399. (one-time payment)
Remember that the plagiarism checker is not included in this ProWritingAid pricing structure. There is also a free version; however, it has some limitations.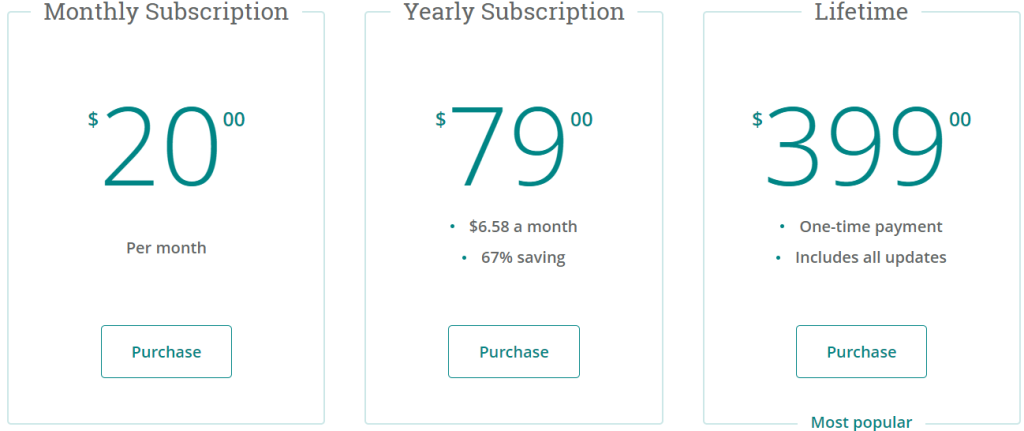 If you require a plagiarism checker, you must purchase a premium plus plan, including the following pricing (60 plagiarism checks per year): A monthly subscription at $24, an annual membership at $89, and a lifetime membership at $499. (one-time payment)
There is a 14-day money-back guarantee with no questions asked. So, if you don't like the tool, you can stop using it and request a refund within two weeks.
For institutions and businesses looking to purchase ProWritingAid in bulk, the company has put up a great deal where you can get a 10% discount on your membership.
Related Read:
ProWritingAid Review: Final Verdict!
In retrospect, ProWritingAid is an intriguing grammar-checking application that can hold against competitors like Grammarly and Ginger. Our investigation revealed that it is more tailored toward novelists and fiction writers.
Its integration with Scrivener only adds to its popularity among seasoned and aspiring writers. It's also much less expensive than Grammarly, with a 299-dollar membership that gives customers lifelong access to its features.
On the flip side, the lack of a mobile version can stand out as a sore thumb for specific users. Overall, we strongly advise you to use this writing tool. It's fantastic for bloggers but perfect for authors who dabble in fiction and long-form writing.
Our ProWritingAid review helped you understand whether it is worth it or not. Over to you. What are your thoughts about it? Let us know in the comments section below. 
Frequently Asked Questions:
Is there any free trial on ProWritingAid?
Yes, it offers a 7-day free trial; when you sign up for the free trial, you won't be charged or asked for payment information.
Does ProWritingAid offer any money-back guarantee?
ProwritingAid offer 14 days of the money-back guarantee. For any point, if you are unsatisfied with its service, you can get a full refund by contacting its customer support team via hello@prowritingaid.com.
Where can I get the invoice?
To get your invoice, log in to your account and click on your name in the top right-hand corner. Now you will land on the account homepage and click the menu button. Now, choose to bill and select the invoice you want to download.
Does ProWritingAid offer any student discount?
ProWritingAid is happy to support students, so they offer a 20% discount for students vis the student app center.
Does it compatible with Mac? 
You can use ProWritingAid on Mac because all its integration is compatible with Mac.
Does it offer a discount on group purchases?
ProWritingAid offers a massive discount on group purchasing. For more assistance, contact hello@prowritingaid.com.
How many words can I check at a time?
With its free account, you can check 500 words at a time, but with its premium account, you can check as many words as you want.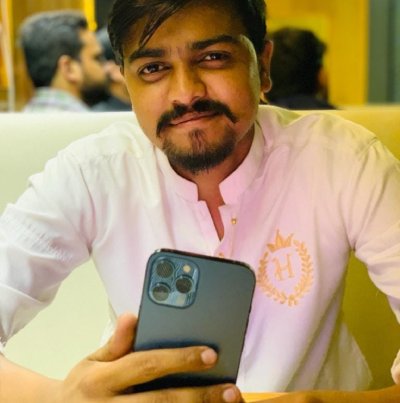 Anuj is a renowned linguist and grammarian with over 3 years of experience in teaching and researching the English language. He holds a PhD in English Language and Linguistics from Delhi University, and is the author of several highly acclaimed books on grammar and usage.